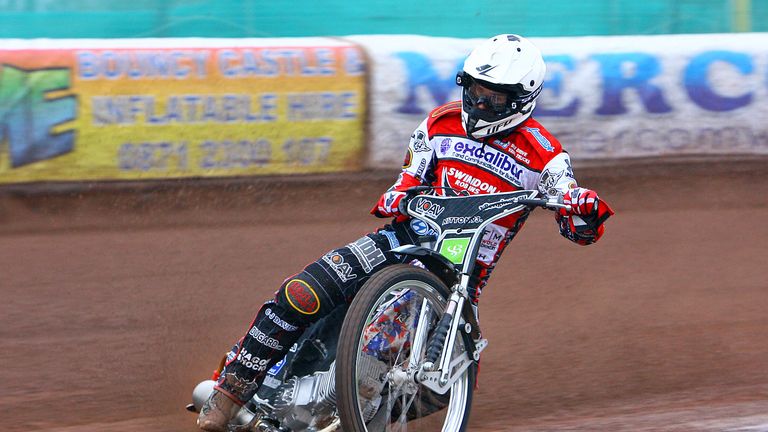 Swindon pipped Poole 46-43 in an Abbey Stadium thriller to take two Elite League points – despite having been seven points down early on.
The Pirates led 15-8 after four races but the Robins turned that around and went ahead in Heat 7, although their advantage never went above five points.
Simon Gustafsson's third win of the night in Heat 14, backed up by third place from Steve Worrall, made the score 44-39 but their hopes of an advantage in the last race were ended by Darcy Ward, who rounded Troy Batchelor for his fourth victory in five outings which secured a point for the visitors.
Swindon boss Alun Rossiter said: "It would have been nice to get all three points but I was happy just to take the win really.
"Poole are a good side around here and they have plenty of strength all the way through, so it was a good performance from us to just come out on top."
Shoulder surgery
Meanwhile Peterborough star Ryan Fisher is facing shoulder surgery which will keep him out of action for up to two months.
The Panthers are now searching for a guest for the American star to ride at Workington in the League Cup semi-final on Sunday, and then for a permanent replacement.
Co-promoter Trevor Swales said: "It is a massive blow for Ryan to learn his season is virtually over and he will be a big loss to the club. It goes without saying that everyone at Peterborough wishes him well.
"Our first task now is to come up with a guest for Sunday and then we need to quickly assess our options going forward. We cannot even contemplate using rider replacement to cover the length of absence that Ryan is going to have."