Preliminary talks take place for speedway to return to Odsal in Bradford
Speedway could return to Odsal after Tony Mole confirmed preliminary discussions have taken place.
Last Updated: 25/10/12 4:03pm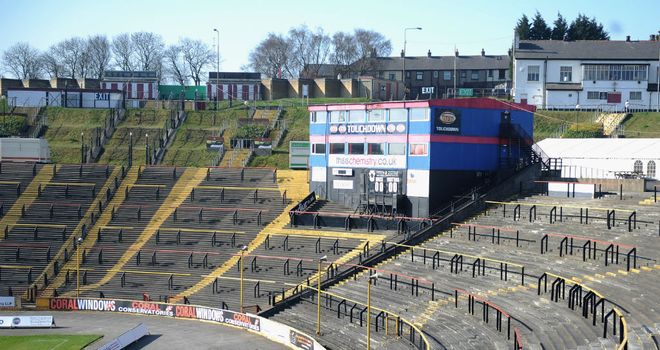 Odsal is a famous speedway venue, although bikes have not raced at the stadium in West Yorkshire since 1997 when the Bradford Dukes were closed down as league champions.
Positive talks are understood to have taken place with Bradford Bulls' new owner Omar Khan, although Mole would also need the backing of the Rugby Football League (RFL), who brought the ground lease from the Bulls in January.
Mole is not getting carried with things, stating should speedway return to Bradford then it will not be a quick process and that it could take until 2014 to see any of the action.
"I can confirm I have held preliminary discussions about the return of speedway to Odsal Stadium," he told the Speedway Star.
"It is simply a case of looking into the feasibility of the sport at the venue and whether it is possible for this to happen.
"There are a lot of things to be done. It is a big jigsaw and every piece has to come together and I don't see that happening overnight.
"I don't want to build people's hopes up at this stage because it is very, very early days - but we shall we what develops over the next few months although I would suggest it is unlikely for 2013."