We take a look at the biggest deals and transfers ahead of the 2015 Elite League...
Zagar and Batchelor off the market
Last Updated: 06/12/14 1:07pm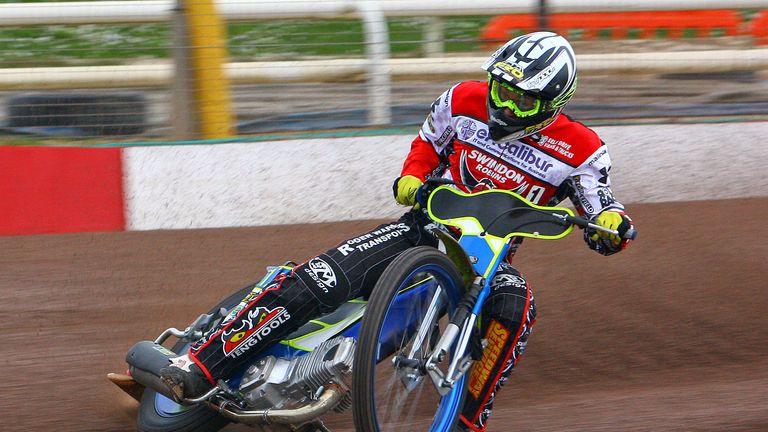 Whether they are reaffirming their commitment to existing teams or swapping helmets altogether, the 2015 Elite League teams are starting to take shape with big-name riders being snapped up.
Sky Sports have taken a look at the in-demand signatures that have already signed on the dotted line.
Maintained faith
Swindon Robins have re-signed last year's Riders' Championship winner, Troy Batchelor. The 27-year-old Australian, one of speedway's best competitors, has plumped for familiarity and will stay in Swindon rather than seeking greener grass elsewhere. Batchelor is entering a massive year which culiminates in a Grand Prix on home turf. The experience and brilliance of their skipper, and his maintained faith with the Robins, is arguably a bigger signing than anyone they may have brought in from further afield.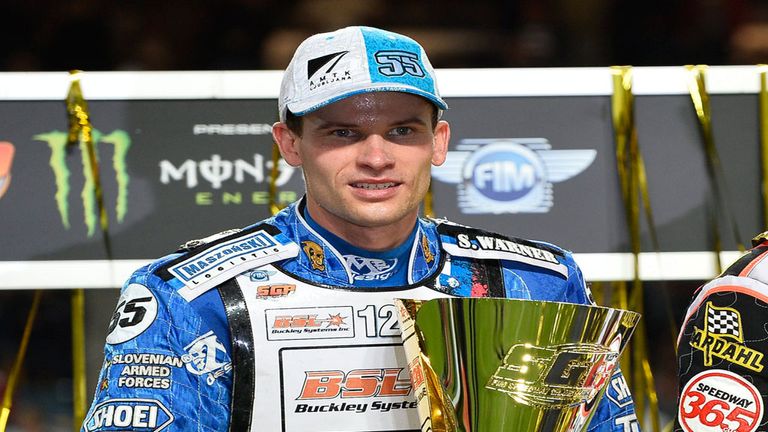 After deliberating the possibility of not competing in Britain this year, Belle Vue will breathe a sigh of relief with the re-signing of Matej Zagar. The Slovenian will compete in Manchester for the third consecutive year after deciding against riding on the European scene rather than the Elite League. Zagar will remain as Belle Vue's number one rider heading into the New Year.
Like Swindon keeping Batchelor, Belle Vue's best business of the winter break will surely be keeping their best riders. Joining Zagar next season will be seven-time British champion Scott Nicholls on a contract that may water the eyes of fellow speedway riders. The lucrative two-year deal, spanning next year and the 2016 season, means Belle Vue's reigning Rider of the Year will remain as their captain and prevent what could have created an irreplaceable gap in their line-up.
After dragging the Coventry Bees into last year's Grand Final, Hans Andersen has also decided to remain with current employers. The Danish international boasts a wealth of experience in title-winning teams such as Peterborough and Swindon so Coventry will continue banking on Andersen to replicate that form in the Midlands. Andersen's signature might be particularly significant because, unlike other top riders in the Elite League, he maintained his high standards despite the changing format of the sport. His final figure of 8.33 placed him fourth in the rankings at the end of the season.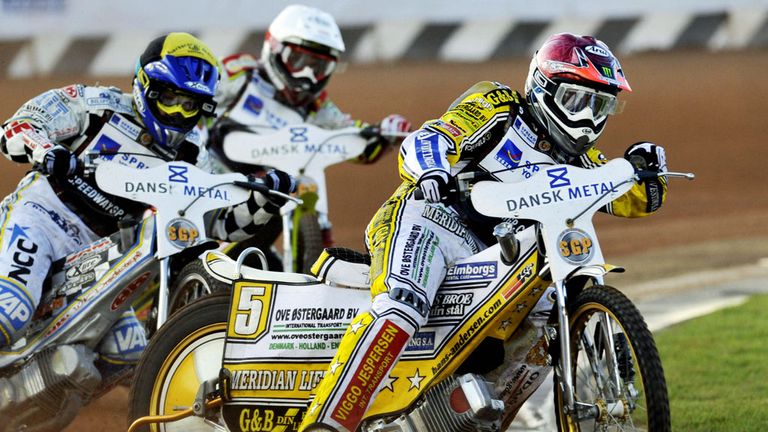 There will be no surprise that Elite League champions have retained the services of Kyle Newman for 2015. The hometown rider, Poole's Rider of the Year, showed little appetite for moving on and could contribute to successive championship campaigns.
Few riders made the impact of Mikkel Bech last season and the flying Dane has pledged another year to the Lakeside Hammers.
Lewis Kerr frequently reached double figures in his debut Elite League season with King's Lynn Stars and has tied himself to a second season with the team, and Szymon Woźniak is staying with Leicester Lions.
Turning back the clock
Lakeside Hammers arguably snared the most impressive signature by luring Andreas Jonsson back to Essex. The Swedish Grand Prix superstar is widely regarded as the Hammers' greatest rider having left in 2008. A plethora of individual and team awards around Europe might be added to in 2015, to the Hammers' delight.
Perhaps the feel-good story of the close-season is Simon Stead's return to the Belle Vue Aces. The victim of a horrifying crash last year that badly broke his leg and ankle, Stead's recovery to compete at the elite level is a fascinating story ahead of the 2015 campaign. Having persuaded Alan Rossiter to pick him for GB's World Cup squad, he thrilled at the Premier League Riders' Championship with a thrashing of Darcy Ward in the first heat of event one.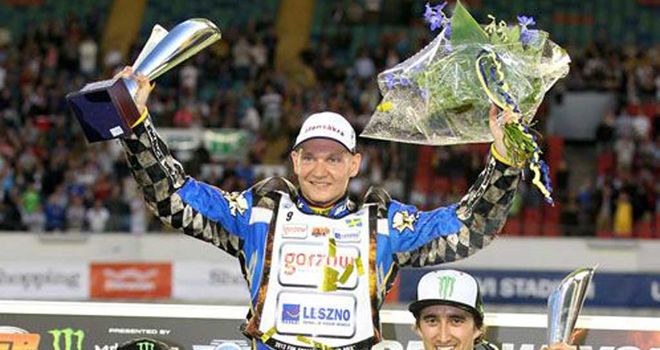 After a season out of the Elite League to concentrate on European speedway, Freddie Lindgren has returned to the Wolverhampton Wolves whom he left in 2013. He returns on the 8.94 average he ended the 2013 season with.
Simon Lambert left the Leicester Lions in 2012 but ends a two-year spell away from the club by returning for 2015.
New on the scene
Cameron Woodward has ended a nine-year association with Eastbourne to head north to Coventry. But it won't be his first time racing for the team - last April he was a guest and scored eight points - in what may have been a sign of things to come.
After 123 points from 27 meetings for Wolverhampton last year, Joe Jacobs has switched to King's Lynn. At just 21, he must rate as one to watch in the Elite League in 2015. Josh Auty, meanwhile, missed out on Elite League last year but now makes the cut for Leicester.
The Elite Draft has also freshened things up in advance of the new start - Steve Worrall and Stefan Nielsen are notable additions to Belle Vue. Paul Starke will boost Poole from the Draft.
You can watch the 2015 Elite League on Sky Sports.