Ipswich Witches owner Chris Louis reveals the financial side of Speedway
By Henry Chard
Last Updated: 17/03/16 6:59am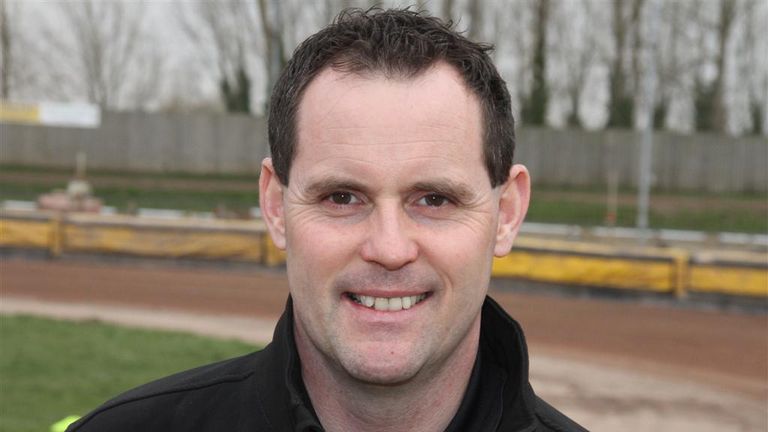 Ipswich Witches owner Chris Louis has told Sky Sports about the financial demands of running a speedway team.
Regular funding is the lifeblood of any speedway team, whether it is the paying fans or a much-needed sponsorship deal, and the Witches boss is fully aware of the need to balance the books. 
Louis has admitted the financial pressures he faces are 'tougher and tougher' as he attempts to prepare Ipswich for a new season.
"It's a motorsport so obviously it's expensive and the numbers increasingly do not add up from the club's side, the rider's side and the fan's side," he told Sky Sports.
"At the end of the day everyone has a budget, whether it's the family budget and what you are going to spend it on, the rider's budget; whether to buy clutch plates or an engine, it does not matter. It's all relative to the business and it is tougher and tougher."
The role of sponsorship is important in all sports but increasingly so in speedway. All British teams have a title sponsor in their team name. For Ipswich, it has been the Ipswich 'Sackers' Witches over the past few seasons, after a local recycling company sponsored the side, and Louis was keen to emphasise the role of sponsorship in speedway.
"Sponsorship in speedway is more important than it has ever been, as I'm sure it is in other sports," said the former British champion. "For my club at Ipswich, I can say that probably 10 years ago the club could just about survive without any sponsorship but the numbers don't add up now and without sponsorship - certainly in the six or seven years previous - the club would not have survived.
"The main income by far is still the terraces and it is now of a proportion of the total income that you can't do without."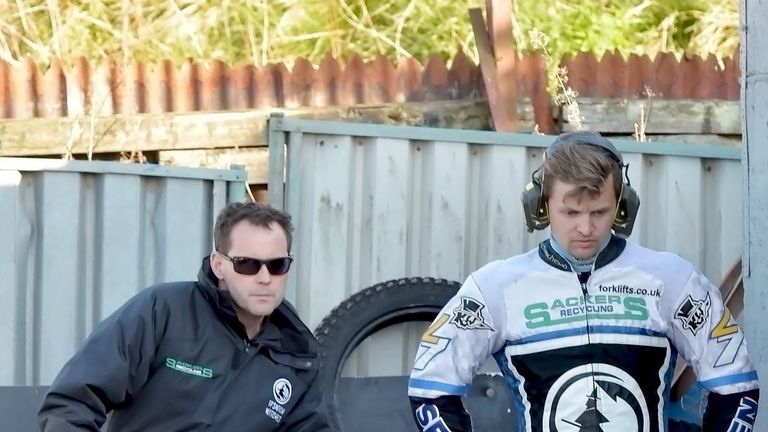 With most meetings running at a loss, Louis is keen to find a way to arrest this trend in the future, as the sponsorship money acts more as a safety net rather than a source of investment for improvement at the moment.
He said: "Basically your sponsorship budget nowadays is unfortunately set aside to offset the money you lose each meeting because very few meetings run at a profit. So you are calculating what you have lost each meeting and calculating that as a percentage of your sponsorship money hoping that you have enough budget to get to the end of the year.
"We've got to improve that situation. No business can go on like that and we are looking all the time at improving that."
But how do you entice a company to sponsor your team? Why would a sponsor want to advertise with a speedway club? Louis explains how a club sets about gaining sponsors for a season and admits it's an aspect his own club is currently working hard on.
"You go out, you come up with proposals of what you want to give to a sponsor for their money, make it attractive as you can and the important thing is you deliver," said Louis.
"We are going to up our game in that respect because those sponsors deserve a return for their money. They don't do it for the fun of it, people do have different agendas on why they are sponsoring a club. They might prefer to have an involvement in something rather than purely advertise on TV or in a magazine and put their budget to putting their name on a shirt or race suit.
"A lot of the time in any sport, particularly speedway, they're a fan of the sport and enjoy the involvement on a race day and come up on the night and get involved and watch, so it is hugely important."
Sky Sports have been involved in the sport having been title sponsors of the Elite League and broadcasting meetings for over 20 years now, but how do clubs source sponsorship?
"You always start with connections who then make a personal introduction to people. Our long-term sponsors have come from being brought to speedway from another sponsor and wanted to be involved. Saying they had a great night and enjoyed how close they can get to the team which does not happen in other sports and they've just enjoyed themselves and want to be part of it."
As Louis has touched on earlier, although sponsors provide a vital income to any speedway club, the main source of income still remains the general public.
Without fans coming through the door, the club would struggle to survive and so promoting the club to current and potential new fans is just as important.
We've got to look at more successful clubs like Poole and look at what they do and improve what we do.
Chris Louis
"We haven't promoted ourselves very well to date, but that's another thing we are hoping to change for the better this year. We have a good relationship with the local newspaper which helps and are improving our presence online with a new website coming up in the new year.
"We are looking to get more involvement with the community and children at local schools in particular. We've got to look at more successful clubs like Poole and look at what they do and improve what we do."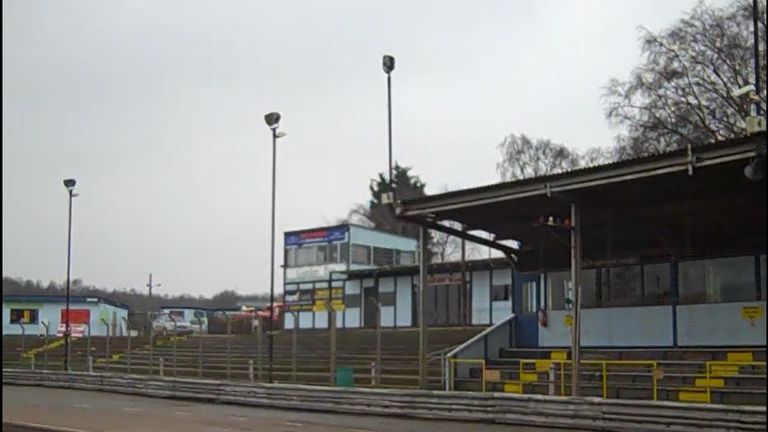 From the business side of speedway to a more touching side of the sport. Having discussed the financial struggles that live within the sport, it will be of no surprise to hear that clubs do not have an array of backroom staff with designated roles on a club salary. Instead clubs are made up from an army of volunteers who dedicate their time to the club purely out of their love for their club.
"It's all voluntary at Ipswich," said Louis. "Clubs differ, the business model is different but at Ipswich we are all voluntary and without that, as important as the sponsors, the club would not survive without the people that readily give up their time to be part of it.
"There are roughly 40 people from press officers, website managers, track maintenance, track staff, officials, hospitality, turnstiles, programme editing and production, it's probably around 50 actually."