King's Lynn, Lakeside and Leicester complete their line-ups for 2016
By Henry Chard
Last Updated: 17/03/16 7:00am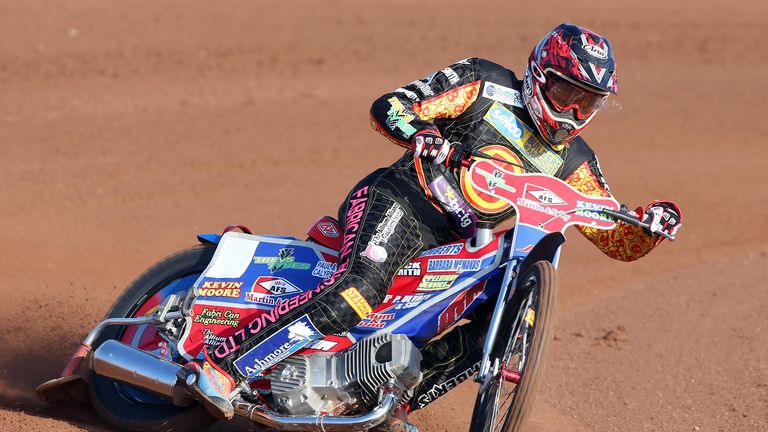 With the new Elite League season looming, here's the latest information as teams finalise their plans.
King's Lynn Stars are set for the 2016 season having completed their line-up this week. There is a short term return for GP star Niels-Kristian Iversen who will cover for the injured Troy Batchelor. The Australian suffered a broken arm in the winter and will not be back in time for the start of the season. The Dane has agreed to cover for Batchelor having previously opted to sit out of British racing this season.
Stars chief Buster Chapman said: "Being able to bring Niels in as cover is a massive boost for us. He always said he would be there if called upon and he was true to his word. He is the ultimate professional and we are delighted that he will start the season for us. We want the team to get off to a great start and when Troy is fit we can continue that on and have a great season."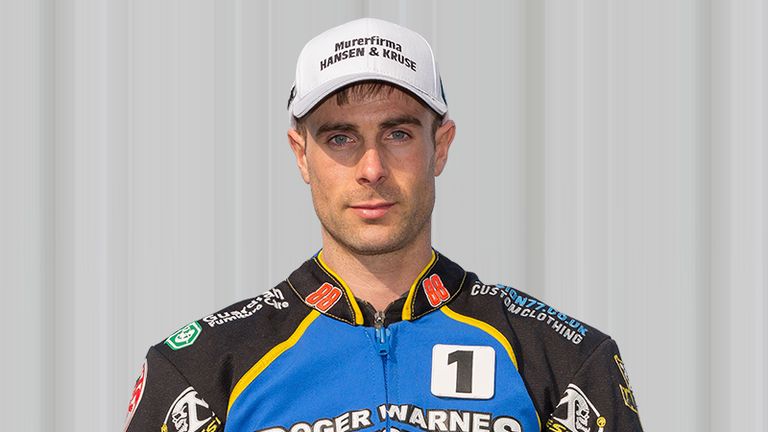 The final spot in the Norfolk side has gone to Kai Huckenbeck who is a former German U21 champion and two-time winner of the German National Title. Chapman said on the signing: "We have to look towards the future and by bringing in Kai as an asset we are doing that. At 23-years-old he has a bright future and he can go very far in the sport."
The Stars have also added a number eight to their squad for the new season. Simon Lambert, who had previously agreed to be a reserve, will fill the role. The position enables riders to replace any rider in the main body of the side during the season.
Lakeside Hammers have also completed their line-up for the new season. GP star Andreas Jonsson will spearhead the Purfleet outfit in 2016 having been a stand out performer for the club in 2015. He will be joined by fellow Swede Kim Nilsson who impressed last season despite injuries.
British racer Lewis Bridger is making his return to racing in 2016 replacing Bjarne Pedersen who was released from the line-up due to a number of fixture clashes.
Co-promoter Jon Cook said: "Kelvin Tatum (team coach) and I met with Lewis and were very impressed with his preparations to return to speedway. Lewis is Mr Entertainment around the Arena, in 2014 he hit top form and we expect him to return to and surpass that level with the support of the club."
Hammer of the year Edward Kennett will also be back for another year with the club, and is likely to share a spot with Richard Lawson at the start of the season due to a number of fixture clashes in the Elite League and Premier League Cup. 
Robert Mear also makes a return to the sport and will join Lewis Kerr at reserve. The Hammers have also opted to name a number eight for the upcoming campaign with Swede Dennis Jonsson filling the role.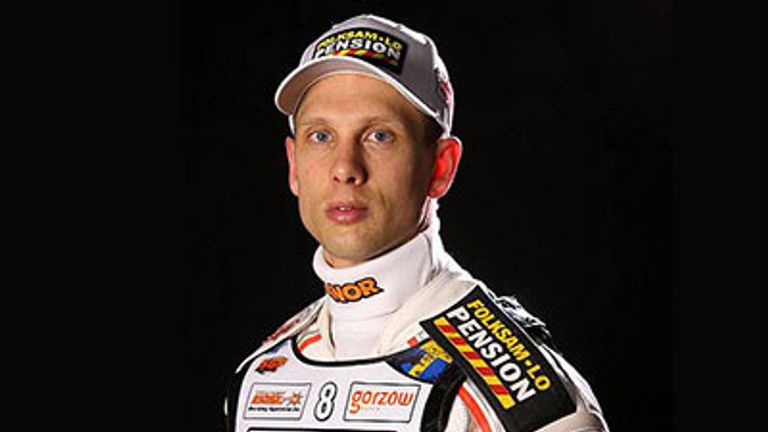 Leicester Lions are set for 2016 with the final team spot going to former Danish Under-21 Champion Patrick Hougaard. The Dane rode for the club in the early part of the 2014 campaign before a crash lead him to take time away from British racing.

He said: "I'm excited to be back racing in the UK again. Leicester are racing (on) Saturdays which fits my racing schedule perfect. I have ridden for Leicester before but this time I feel a lot more confident, especially after a good season in 2015. David (Hemsley) has been good to deal with, the team looks solid and I'm sure we will have a great year."
Swindon Robins were forced into a team change following the news that Dakota North would not be riding in Britain this season. Boss Alun Rossiter quickly swooped for Ipswich asset Rohan Tungate to fill the void.  He said: "Rohan was in my plans at the start of the year, he was somebody he looked at closely but we decided to go a different way because we had a few more points to play with. We spoke two or three times over the winter and he was always somebody in the back of my mind, so when we knew Dak wouldn't be coming I knew he was who I wanted to speak to. I think he's shown in the winter that's he's kicked on, and I think he needs to now take that next step up and we hope he can do that."
Coventry Bees have announced club asset Adam Roynon will be the club's number eight for the upcoming season.
2016 Elite League line-ups:
Belle Vue Aces 2016: Steve Worrall, Craig Cook, Richie Worrall, Matej Zagar, Scott Nicholls, Max Fricke, Joe Jacobs
Coventry Bees 2016: James Sarjeant, Josh Bates, Chris Harris, Danny King, Jason Garrity, Krzysztof Kasprzak, Kacper Woryna. No.8 Adam Roynan
King's Lynn Stars 2016: Robert Lambert, Troy Batchelor/Niels-Kristian Iversen, Rory Schlein, Lewis Rose, Mads Korneliussen, Carl Wilkinson, Kai Huckenbeck. No.8 Simon Lambert
Lakeside Hammers 2016: Lewis Kerr, Richard Lawson/Edward Kennett, Piotr Swiderski, Andreas Jonsson, Robert Mear, Lewis Bridger, Kim Nilsson. No.8 Dennis Jonsson
Leicester Lions 2016: Josh Auty, Paul Starke, Szymon Wozniak, Grzegorz Walasek, Nicolai Klindt, Sebastian Ulamek, Patrick Hougaard
Poole Pirates 2016: Hans Andersen, Kyle Newman, Adam Ellis, Krzyzstof Buczkowski, Brady Kurtz, Davey Watt, Chris Holder
Swindon Robins 2016: Charles Wright, Justin Sedgmen, Stefan Nielsen, Jason Doyle, Josh Grajczonek, Nick Morris, Rohan Tungate
Wolverhampton Wolves 2016: Kyle Howarth, Max Clegg, Joonas Kylmakorpi, Freddie Lindgren, Mikkel Bech, Jacob Thorssell, Sam Masters