Wolverhampton completed the biggest second-leg turnaround in play-off history by ending Poole's hopes of a fourth successive Elite League title on Wednesday.
The Pirates led by 12 points going into the Monmore clash but Wolves raced to a 55-35 victory to set up their first Grand Final appearance since 2009.
It was a tense encounter in which the aggregate scores were level with two heats to go, before two 5-1s to the hosts secured their progression.
Fredrik Lindgren scored a paid maximum for Wolves (12+3) with Tai Woffinden on 13+1, while the visitors remained in contention due to outstanding performances from their reserves, as Kyle Newman piled up 14+1 and Adam Ellis added 9+2.
Wolves boss Peter Adams said: "From rider one to seven, from heat one to fifteen, the team were terrific.
"We always believed that as long as nothing untoward happened, that we'd got the quality in the team to pull it back.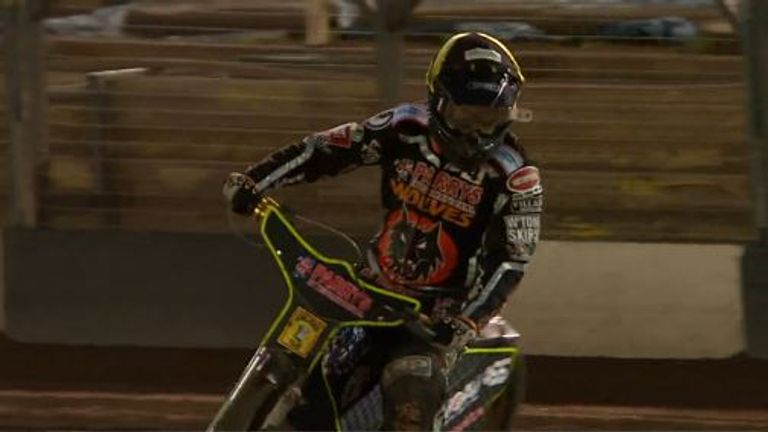 "We now face what will be two great occasions against Belle Vue and we've got the belief that we can go on and take it to them."
Poole promoter Matt Ford said: "We just didn't have the strength in depth to finish the job off. Both Kyle and Adam rode exceptionally well for us but beyond those two we were very disappointing.
"It hurts right now, I can share the same pain that our fantastic supporters must be feeling. We know we do not have a divine right to success but when 31 points of your 35 come from just three riders it tells its' own story."
Wolves will face Belle Vue in the Grand Final after the Aces romped into their second successive Grand Final with a 63-28 demolition of Lakeside at the National Speedway Stadium.
The league leaders were already hot favourites to progress following their eight-point win at Purfleet last week, and made no mistake on home soil.
Craig Cook scored a paid maximum (14+1) with Scott Nicholls adding a season's-best home score of 12+2 to complete a vintage semi-final performance over two legs.
Hammers guest Robert Lambert top-scored with eight as their season came to an end in Manchester.
Belle Vue boss Mark Lemon said: "We've worked hard all year for this but the way that the boys work together is tremendous. We could've easily eased up against Lakeside because they aren't known for travelling well.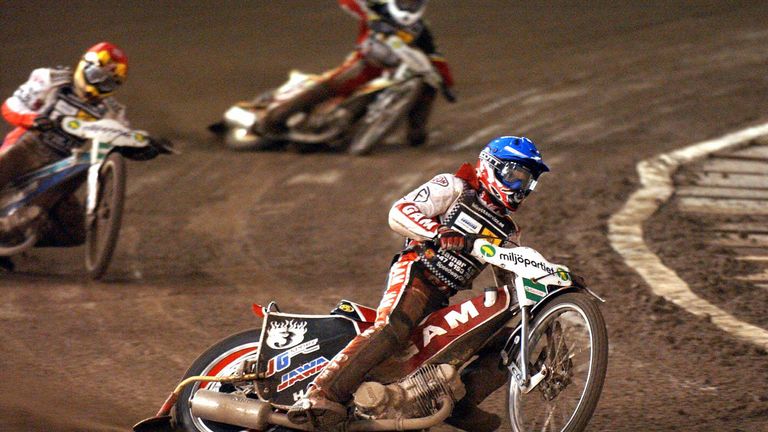 "We pushed on regardless and you can't ask for more than that. Craig getting a max and Scott dropping only a point was very impressive. As far as I'm concerned, everything's going to plan.
"We know what happened last year. We've learned from that and I think we've grown stronger as a club. There's a tough assignment on the horizon however so the boys have got to keep things up."
Lakeside boss Paul Hurry said: "It was always going to be an uphill task, and Belle Vue are a strong side so we knew it would be tough.
"We've gone from the smallest track in the country to the biggest track in the country and I suppose in some ways that showed tonight.
"All the boys gave it their best, but it is what it is. The damage was done in the first leg in reality and we unfortunately couldn't overcome that."
Watch every minute of the Ryder Cup, plus Premier League football and the Malaysia Grand Prix on Sky Sports. Upgrade now and enjoy three months at half price!