Coventry beat Birmingham 51-45 in the first leg of the Elite League Knockout Cup semi-final.
Coventry will take a six-point lead to Birmingham next Thursday as they look to reach the Elite League KO Cup Final.
Last Updated: 13/10/12 10:57am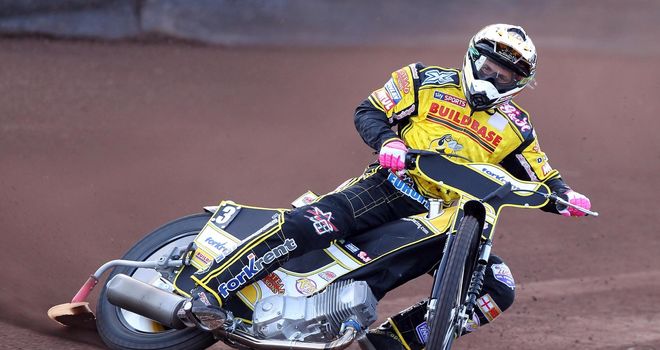 The Bees led by 11 points going into the closing stages of the first leg at Brandon but saw their lead trimmed to set the return up well.
Josh Auty and Ben Barker both impressed for the Brummies on their old home circuit, while Scott Nicholls and Aaron Summers led the way for the Bees as they won 51-45.
Birmingham boss Phil Morris said: "We made it a bit closer with having the two match races where Josh beat Scott and Ben beat Bomber (Chris Harris), which was really good. We managed to keep it close enough to make it interesting now I think."
Coventry star Summers said: "Hopefully a six-point lead will be enough for us.
"You have to look at how we rode at Birmingham earlier in the year, without Bomber and Scott, we certainly didn't have a full-strength team and we still did well so hopefully if we're at full-strength we should do it."