Speedway star Rory Schlein is ready to defend his Elite League Riders crown
Rory Schlein is preparing to defend his Elite League Riders' Championship at Swindon on Saturday.
Last Updated: 20/10/12 8:29pm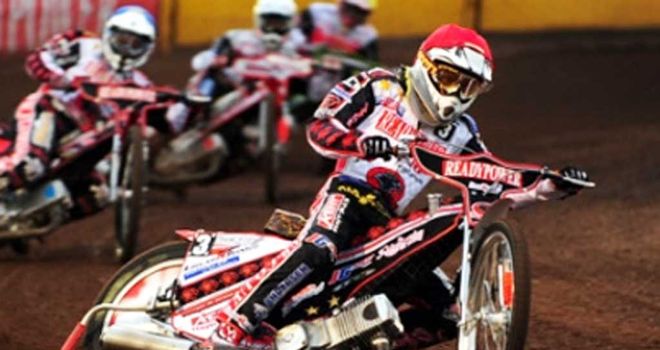 Schlein outclassed Scott Nicholls and Freddie Lindgren in last season's final at Blunsdon, both of whom are also in the line-up along with World Champion Chris Holder.
"If I'm gating well, and we feel confident then you never know. You've got to have a bit of luck in those sorts of meetings and it's always good to have a bit of luck on your side," said Schlein.
"There are other riders there like Darcy (Ward) and Chris of course coming off winning that World Championship, so a lot of eyes are going to be on those guys because they have been doing so well.
"That means we can go there and just do our own thing and see what happens without raising any eyebrows."