Darcy Ward still remains '50-50' about whether he will ride in the Elite League next season
Australian starlet Darcy Ward has again questioned whether he will be back racing in Britain next year.
Last Updated: 01/11/12 1:04pm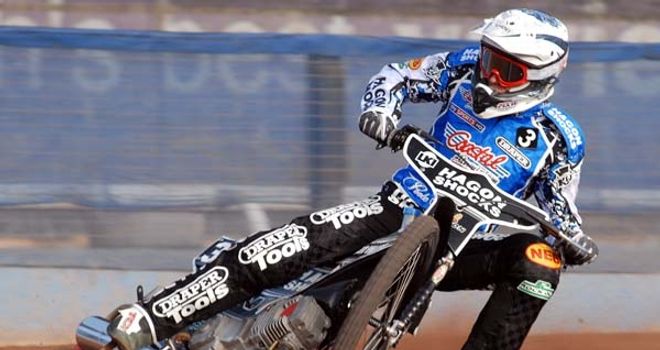 The 20-year-old, who has just been handed a wild-card for the 2013 Grand Prix Series, has always ridden in England.
But with lucrative contracts and Poland, Sweden and Denmark also on the table - he, like many top riders, is thinking about giving Britain a miss.
"Obviously, as all the big boys know, doing 40 meetings in Britain, including the KO Cup and challenge matches, is a lot. We're busy boys as it is," he told speedwaygp.com.
"For the sport, we need to change the rules. We need to get the big boys back here and get some racing going. There are two different classes in the league at the moment. You have the No.1s and reserves.
"It would be nice to get some of the big boys back in Britain so that we can have some competition at Poole.
"I enjoy doing Britain and it's on my mind - it's 50/50. I really hope they have a think about it and I'm sure a lot of the boys you wouldn't expect would come back or start racing here. It would just make the sport in Britain that little bit better and harder."