Polish star Seb Ulamek wants to be back in the Elite League next term
Birmingham's Seb Ulamek insists he is open to offers and wants to be back in England next term.
Last Updated: 10/11/12 5:57pm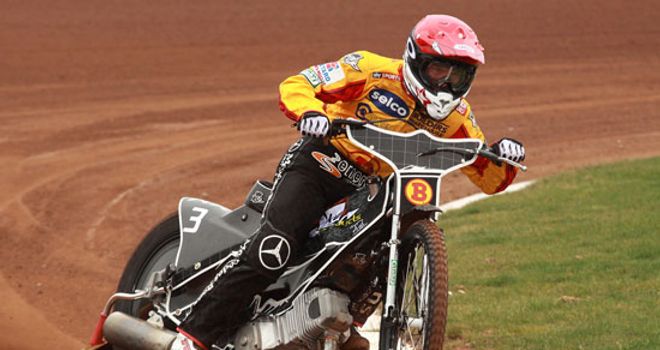 The Polish international returned to the Elite League after a number of years away and he helped the Brummies to the play-offs.
He is now set to open talks with Birmingham, but admits he will look at all offers.
"It's been my first season after four years away from England... I have really enjoyed riding for Birmingham," he said.
"I have already spoken to my English manager who organises everything in the UK and we are interested in signing contracts for some clubs in the UK to do a full season and find the best team for myself to do well."
Meanwhile, Birmingham are still hoping to hang onto Ben Barker - despite the fact he has agreed a doubling up role with Premier League Ipswich.
The problem with this for Birmingham is that Ipswich's main home night is Thursday, the same as the Brummies - which would seemingly make it impossible for him to return to Perry Barr.
But Brummies owner Alan Phillips said: "I'm doing my damnedest to keep him on as he's one of our most popular riders."