Former world champion Tomasz Gollob is being linked with a return to Britain
Tomasz Gollob's manager Thomas Gaszynski has refused to rule out of the prospect of a return to British speedway.
Last Updated: 14/11/12 8:19pm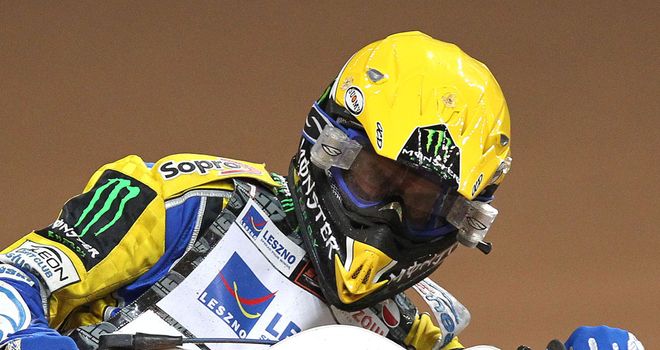 The 41-year-old former world champion has not ridden in the Elite League for other ten-years following a stint with Ipswich Witches.
But with deals in both Sweden and Poland not yet agreed - a move back to Britain could be considered.
Gaszynski said: "As far as Sweden is concerned, we haven't planned anything yet, which doesn't mean we won't sign with one of the clubs in the Elitserien. If we do, we do, which is good. If not, we have other options as well, which we will take into consideration.
"We have a few options and I wouldn't want to say too much about what we have planned. As of now, we'll keep our options open. We've been riding in Sweden for the last 12 years. But we're open minded and we'll see how it goes."
A number of people have called on the Elite League to introduce shared positions, and he was asked if this could persuade him to return, he added@ "It's hard to say at this stage. We're not saying yes, we're not saying no. Who knows? It might be an option."