Swindon Robins have confirmed Peter Kildemand as their first signing for 2013
Danish ace Peter Kildemand has agreed terms to return to Swindon Robins in 2013.
Last Updated: 21/11/12 11:12am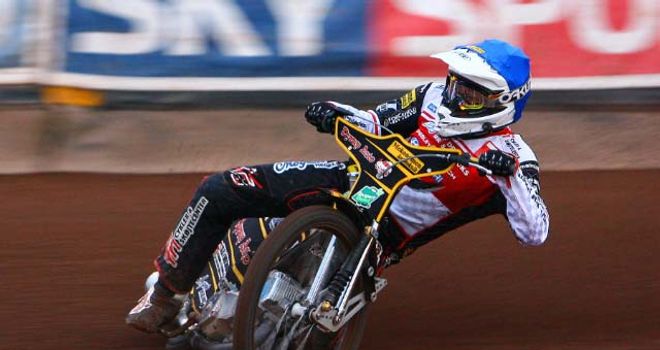 Kildemand, 23, joined the Robins at reserve this year for his first full top-flight campaign and proved to be a massive success, quickly moving into the main body of the team with a string of high scores and playing a big part in their title victory.
Manager Alun Rossiter said: "I'm absolutely chuffed to have Peter back for next year. He was our first signing this time last year as well, so hopefully that's an omen!
"He's a quiet man off the track but on the track he's such an exciting rider and you know you've got someone special when the likes of Carl Fogarty are tweeting that Kildemand is awesome to watch.
"It was a signing that worked for us last season. You never know exactly how it's going to go when it's the first year for a rider at a different level, but it worked superbly and the good thing is I'm sure there's plenty more to come from him.
"At one stage last season he was challenging for the No.1 spot with an average around eight, so to have him back on just under seven means there's more scope for improvement, and he's also shown me that he's a good man to have in the pressure situations.
"I remember making a big call to use him in a last-heat decider at King's Lynn, I just thought it was right for him to get out in the dirt on the outside, and he went out and won it for us. That seemed to be the case nine times out of ten last season.
"The fans love Peter, they took to him immediately and I'm sure they'll be delighted that he's back. He learnt a lot in 2012, and he's looking to be even better next year."