Lakeside Hammers have snapped up British ace Lewis Bridger in a swap deal for Adam Shields
Lakeside Hammers have announced the signing of Lewis Bridger with Adam Shields moving to Eastbourne in return.
Last Updated: 21/11/12 11:09am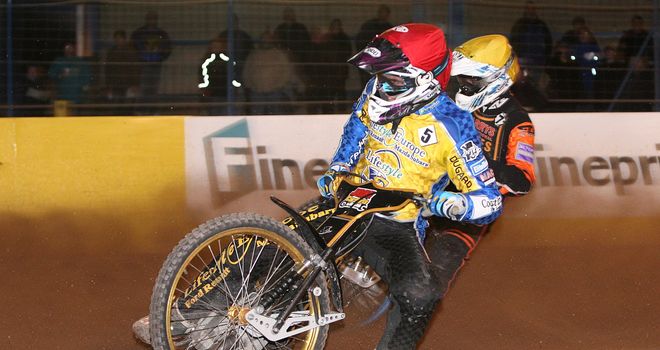 Bridger leaves his hometown track in a loan swap that sees Shields moving to one of his former clubs Eastbourne.
Bridger is a big fan of the Arena-Essex Raceway and Lakeside expressed their delight at the deal.
Hammers chief Jon Cook commented: "We are all absolutely delighted to have agreed this deal.
"It's a great move for Lewis and Adam as both need a new start in familiar surroundings and for our part we are confident we can get Lewis back on the path towards heat leader status and international achievement.
"He is still one of the most talented motorcyclists in this Sport and I will be working with him to achieve his goals."
Eastbourne were happy to confirm the Shields deal, co-promoter and team manager Trevor Geer said: "I saw Adam this week and he is really excited about coming back to Eastbourne.
"He was a huge favourite with the crowd and it is real coup for us to get him back in an Eagles' racesuit.
"He comes in on a 6.32 average which I am sure he will increase. Since he has been away, Adam has always been a thorn in our side when he has returned with Lakeside.
"He is vastly experienced, knows all the away tracks and will give us greater firepower on our travels."