Scott Nicholls back with Coventry Bees as captain in 2013
Reigning British Champion Scott Nicholls will remain with Coventry next season - and is also taking over the captaincy.
Last Updated: 24/11/12 1:13pm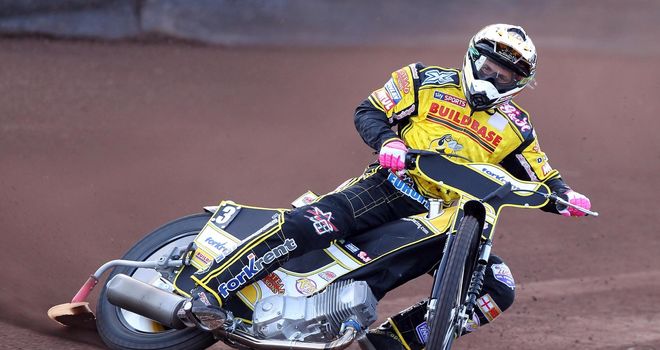 Nicholls, who secured a record-breaking seventh national title at Wolverhampton in July, led the Brandon club to a clean sweep of major trophies when he was previously skipper back in 2007.
Bees promoter Mick Horton said: "I'm absolutely delighted to have Scott back with us. To my mind he's the best captain in the Elite League and it's good to have him in that position.
"He was consistent this year, it was a shame about his injury but the really encouraging thing is that towards the end of the season he was as quick as anybody."
Nicholls joins Aaron Summers, Adam Roynon and Michal Szczepaniak as confirmed starters for 2013.