Belle Vue have re-signed Craig Cook
Belle Vue have beaten off intense competition in the Elite League to sign fast-rising star Craig Cook.
Last Updated: 28/11/12 3:59pm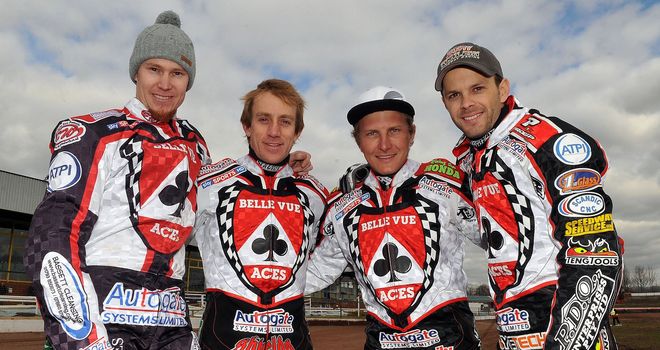 The 25-year-old Cumbrian, who won the Premier League Riders' Championship this year, has elected to stay with the Aces who gave him extensive top-flight opportunities in 2011 and 2012.
Cook said: "It was Belle Vue who came for me in 2011 and it was them who came for me again this year. They have showed loyalty to me and that's why I said I will go back again.
"I've ridden at the track over the last two years and I'd like to think that in the seasons to come I'll still be with the club. I want to progress and I'd love to be the Belle Vue No 1 one day at their new stadium."
Chief Chris Morton said: "We are delighted that Craig is coming back and we are very grateful to Edinburgh for their co-operation in making it possible."