King's Lynn have named their VII for 2013 but there is an issue over Niels-Kristian Iversen
King's Lynn Stars have announced their 2013 side, but their is an issue over Niels Kristian Iversen's place.
Last Updated: 28/11/12 11:04pm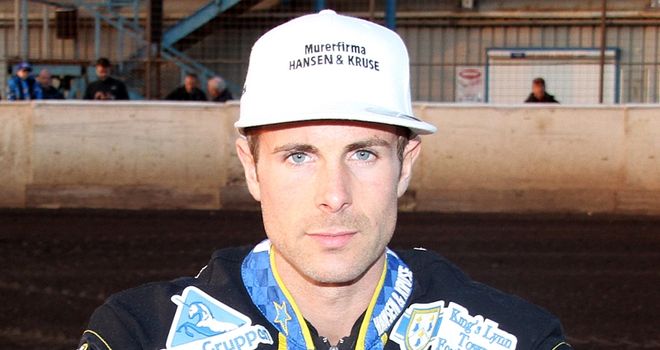 They have revealed that Australian ace Rory Schlein - who spent the last two seasons with Belle Vue - has joined the club, whilst captain Mads Korneliussen will also be involved.
Another Dane in Nicolai Klindt comes in whilst Simon Stead has been snapped up following his release from Swindon, and at reserve they have confirmed Kozza Smith and Swede Seb Alden.
And number one they want Niels Kristian Iversen to return - but they face a battle as his parent club Peterborough Panthers have refused them permission to talk to the rider.
Iversen himself, who will compete in the Grand Prix Series next season, has insisted that if he cannot ride for the Stars - then he will not be back in England next year.
Iversen told the club's website: "If I can't ride for King's Lynn next season then I will not ride in the UK next year, thats all I have to say."
King's Lynn hope the BSPA will act to help them resolve the impasse with Peterborough.
Co-promoter Jonathan Chapman explained: "Obviously we would like Niels to rejoin us after spending the last two seasons with the club, we have left up to 9.06 for the number one position which allows Niels to fit in, but unfortunately Peterborough have refused permission for him to return.
"At the moment the club are not in a position to make Niels an asset, but maybe at the end of the season.
"If we have to, there is plenty of room to find a new number one who can lead the team in 2013. Hopefully Peterborough will change their minds, or the BSPA management committee will intervene and he will be allowed to return to us next year."