Danny King will race for Birmingham Brummies in the 2013 season
Birmingham have confirmed Danny King as the first name on their team sheet for the 2013 Elite League season.
Last Updated: 29/11/12 9:10pm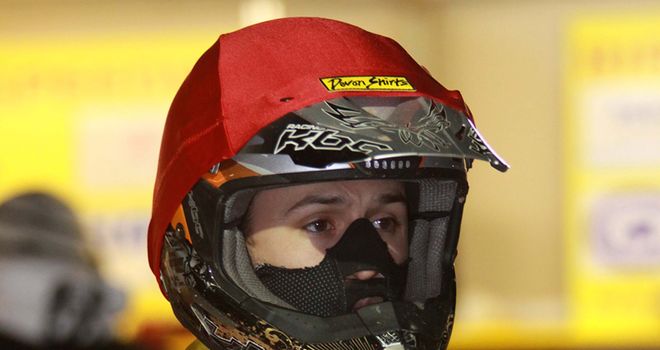 Co-promoted Graham Drury is delighted King has stayed with the Brummies after impressing during the last campaign.
Nico Covatti is expected to re-sign with the Midlands club for 2013, although Drury is unable to comment on Josh Auty's contract talks.
"We're delighted to welcome Danny back for the 2013 season," Drury told the Speedway Star.
"He did extremely well for us and he's a popular lad with the management, his team-mates and our supporters.
"Danny scored plenty of points for us and probably enjoyed the best season of his career. It's a good starting point for our team building.
"I'm hoping to track down Nico Covatti by the weekend, but he's in Argentina at the moment and it's just a case of getting everything finalised. We agreed at the end of last season that we wanted to work together again in 2013.
"I'm still talking to Josh, but until any deal is agreed I cannot comment any further."