Sky Sports to show British-stage meets of FIM Speedway Club Championship
British-staged fixtures of the new 2013 FIM Speedway Club Championship will be shown on live Sky Sports.
Last Updated: 30/11/12 6:24am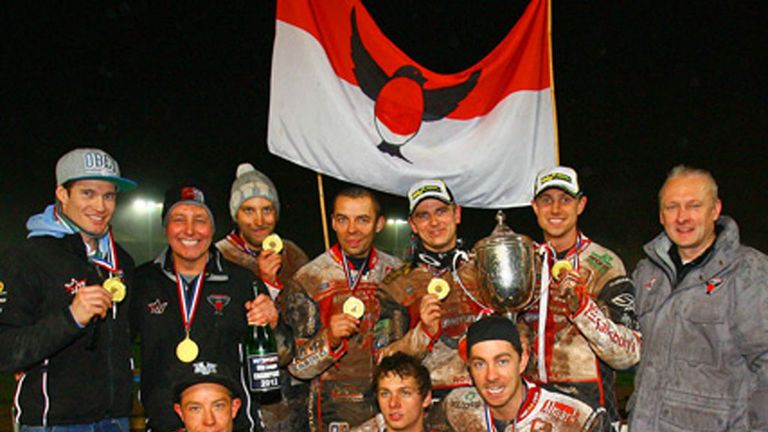 Elite League winners Swindon and play-off runners-up Poole will represent Britain where they are likely to meet Swedish play-offs finalists Vetlana and Piraterna and Denmark's top two Esbjerg and Fjelsted.
The fixtures for the competition are expected to be announced early next month with the British-staged events shown on Mondays.
Harkness insists steps are being made to stop fixture clashes between the British, Polish, Swedish, Danish, Czech and German leagues.
"I'm working on the fixtures now and there is an FIM meeting around December 6 or 8," Harkness told the Speedway Star.
"The British-staged fixtures will be on a Monday, the Swedish ones on Tuesday and the Danish ones on a Wednesday. That's for the television coverage - the meetings will be live on Sky.
"One of my jobs is to bring all the leagues from different countries together so that we work under the same fixture list to stop conflicts of interest when there is a clash of fixtures."