Bjarne Pedersen has agreed a deal to return to Eastbourne Eagles in 2013
Eastbourne Eagles have announced the signing of Bjarne Pedersen for 2013.
Last Updated: 04/12/12 12:29pm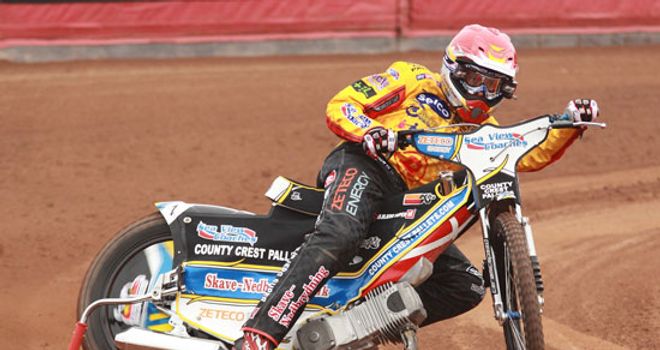 The 34-year-old Dane spent last season on-loan at Birmingham Brummies from Poole Pirates, but his time at Perry Barr was not a huge success and he left them before the season ended.
Pedersen spent 2011 at Arlington and now he has made a return to the club, who were quick to secure his signature.
Co-promoter and team manager Trevor Geer is delighted to have Pedersen back on board.
"Bjarne did an excellent job for us in 2011 and our success that year is a matter of record," he said.
"He wanted to come back to the Eagles and we believe he will help us once again to put in a serious challenge for league honours next year.
"Bjarne will be free of commitments around the Speedway Grand Prix and can give his all to the Eagles' campaign."
Pedersen said on his own website: "It suits me perfectly to return to Eastbourne Eagles again. I personally had a good season in 2011, while it was also the club's best season for several years.
"It was therefore easy to reach agreement on the terms of the contract, and both the club and I am pleased with the agreement."