Birmingham Brummies seal deals for Ben Barker and Josh Auty
Birmingham Brummies have finally come to agreement with rivals Coventry Bees for Ben Barker and Josh Auty.
Last Updated: 25/01/13 8:04pm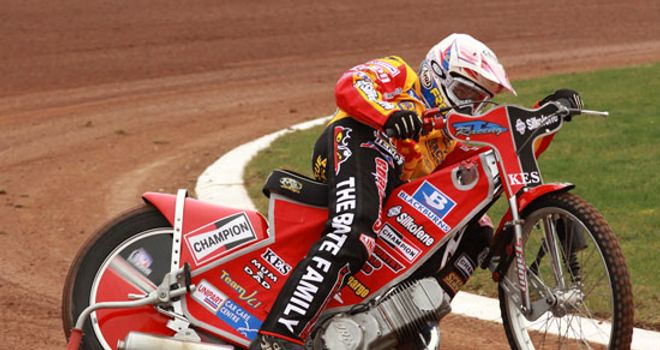 The two Midlands clubs had been at loggerheads over the pair, but now Birmingham have signed Barker on a full transfer whilst Auty will again be on loan at Perry Barr next term.
"I am absolutely delighted to announce that Ben Barker is, with immediate effect, an asset of this club and it goes without saying that he will be riding for Birmingham this coming season and for many more, I hope," said Brummies co-owner Alan Phillips.
"I can also confirm that permission for Josh to re-sign was also granted by Coventry's Mick Horton and we are free to approach any other Coventry assets should the need arise. I would publicly like to thank Mick Horton for his part in making this happen.
"I stated right at the outset since last season ended that my ambition and desire for this club was to track a predominantly British team and to have a degree of continuity. I am grateful to team managers Graham Drury and Phil Morris for delivering this for me.
"I do now feel that there is a togetherness manifesting itself in this team and these riders will all look out for each other. Of course we will not win every meeting but the opposition will always know they have been in a scrap and that's what I want as a fan."