The wild card for the opening Grand Prix of the speedway season has gone to Jason Bunyan
Jason Bunyan has been handed the wild card for the New Zealand Grand Prix for a second successive season.
Last Updated: 19/02/13 8:03am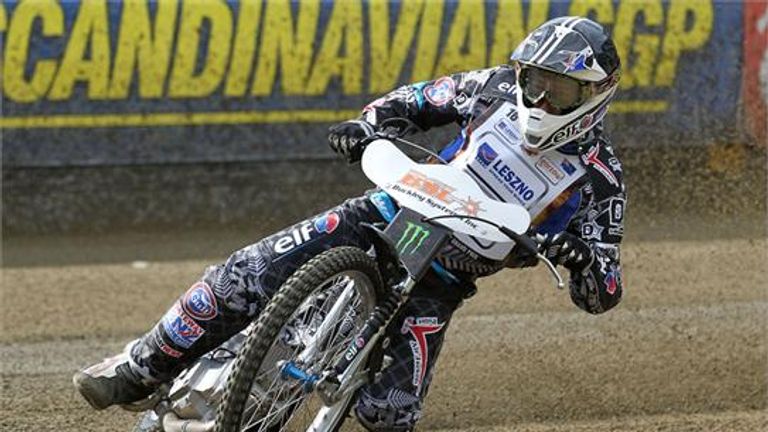 The British-born racer has won the New Zealand title eight times since 2004, and he spends his winters Down Under.
He rode in the inaugural GP at Western Springs last year, and he will get his chance again to rub shoulders with the world's best.
He collected his latest title at North Island track Rosebank last month with a 15-point maximum - putting him one short of Kiwi legend Larry Ross' record haul of nine championships between 1976 and 1990.
The 33-year-old dons the No.16 race jacket for what will be the opening round of the 2013 SGP series.
Bunyan is joined in the meeting by NZ Championship runner-up Dale Finch and third-placed Sean Mason.
They will serve as track reserves and take to the shale if any of the 16 riders in the main field are forced to miss a race through injury, illness or other reasons. Mason wears the No.17 race jacket and Finch is No.18.
Springs Promotions principal Bill Buckley is looking forward to welcoming speedway's biggest names back to Auckland.
He said: "I'm delighted to be welcoming the riders, officials, mechanics and fans of the FIM Speedway Grand Prix series back to Western Springs again next month.
"So much work went into bringing World Championship speedway to New Zealand and last year's event made it all worthwhile.
"The New Zealand SGP has truly put our country back on the world speedway map and showcased Western Springs and Auckland to fans all over the world.
"I hope even more people join us on March 23 for what I'm sure will be another special night."