Vissua issues hampering Australian star Darcy Ward
Australian star Darcy Ward has admitted that a visa issue is hampering his plans ahead of his debut Grand Prix campaign.
Last Updated: 19/02/13 2:46pm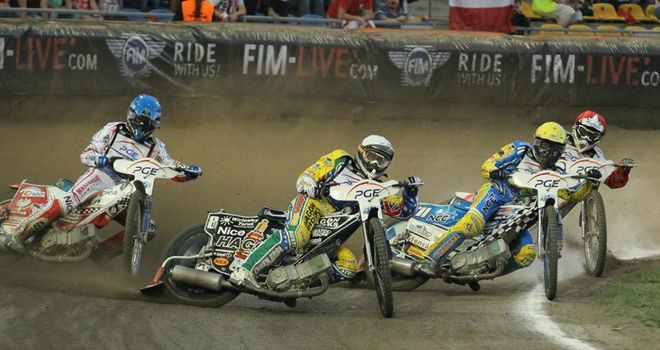 The 20-year-old, who is being tipped to challenge for the world crown in his maiden season at speedway's top table, wanted to be back in Europe to practice ahead of the opener in New Zealand on March 23.
Ward, though, is stuck in Australia due to a visa mix-up, meaning he has yet to practice in 2013.
"I'm still waiting on my visa and passport. I had a damaged passport, so I sent it away. It still had a valid (UK) visa in it," he explained to speedwaygp.com.
"They meant to send me back my old passport, but they never did. So I've basically been told 'sorry, you have to start again and apply for a new one.' I'm still waiting on it and I'm just hoping for the best.
"There was a big stuff up with it all and I was trying to get paperwork to explain it and everything. I've been waiting two or three weeks for the visa. I know other riders have got visas within two to three weeks, so I hope they do a similar thing with me.
"I shouldn't have a problem with New Zealand, but my plan was to go back to England and sort out a couple of things. I had planned to go to Poland and practice. But I'm on hold.
"If I don't get to go back to Europe before New Zealand, I'm pretty much going into that, not having ridden since October. I want to go to New Zealand trying to win it, so I want to get as many laps under my belt as I can before it comes up.
"I want to be back in Europe practicing. Hopefully there will be a couple of local juniors at Torun and I'm sure I could ride with them just to get myself back into the riding groove."