Poole Pirates star Darcy Ward to seek second opinion on wrist injury
Darcy Ward is to seek specialist advice on his wrist injury after he crashed out of Poole's win over King's Lynn.
Last Updated: 05/04/13 12:05pm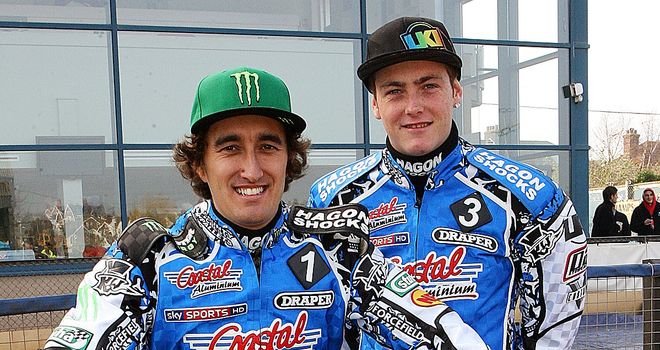 Ward did not sustain any broken bones in the incident, which occurred when he shed a chain, but he will miss the Pirates' trip to Wolverhampton on Monday with Niels-Kristian Iversen booked to guest.
Ward said: "After the X-rays I have been told that there is nothing broken but to be honest I am not convinced that there has been no damage.
"I am in quite a bit of discomfort and whilst I am really hoping that it is nothing more than a mighty knock, I will be visiting a specialist to get everything fully checked over."
Poole boss Matt Ford said, "Darcy is still in a lot of pain and he is seeking specialist advise on the hand, which in the past has had metalwork inserted. The full extent of his injury is still not fully clear but it is evident that he will not be fit for Monday night.
"We have therefore called upon Niels-Kristian Iversen to guest for us and whilst a fully fit, on-song Darcy Ward is virtually irreplaceable, I do feel that in Niels we have a decent stand-in, and I would like to thank Niels for accepting the booking."