World Cup Speedway: Scott Nicholls quits riding for Team GB
Former Great Britain captain Scott Nicholls will not be riding in this year's World Cup.
Last Updated: 11/05/13 5:27pm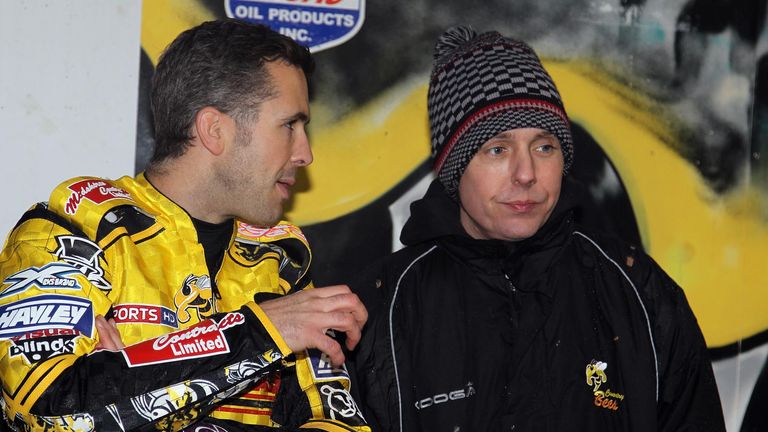 The seven-time British champion has been a stalwart of his country's World Cup side since the new format was adapted in 2001.
But he will not partake this season, due to a number of grievances he has with the authorities in this country.
"I'm not doing the World Cup," Nicholls told the Speedway Star.
"They want you to represent England in the World Cup, and look, when I put that set of kevlars on I'm proud to represent my country, we don't get paid a lot of money to do it, we get paid less - part of that is because we don't win and we know that, and that goes out of the window because you want to represent your country.
"But you get no gratitude for it, and then when you want to go into another competition to excel yourself, push yourself you just get nothing but red tape and threats of fines and everything else slapped in your face.
"It feels like it is all one way, I'm disillusioned with it, the way things have been done and the ways things have been handled.
"There's no communication. British speedway used to be at at the forefront of the sport for a number of years, I appreciate things have changed a bit now but everything seems to be going backwards."
Team Great Britain manager Neil Middleditch paid tribute to Nicholls, he told speedwaygp.com: "Obviously I'm disappointed.
"Scott is a great friend of mine and, by his own admission, he came back and rode in Team GB because I was in charge, and I was flattered with that. He has his reasons for leaving and I'm disappointed. But that's his decision.
"Scott has been brilliant. He has been an absolute stalwart for me. I've known him for a long, long time. He's a fantastic rider and a fantastic champion - seven times British champion. It says it all. I can only wish him the best wherever he rides."