Elite League: Sebastian Ulamek to join Lakeside Hammers at start of June
Lakeside Hammers have announced the signing of Polish international Seb Ulamek.
Last Updated: 18/05/13 11:29am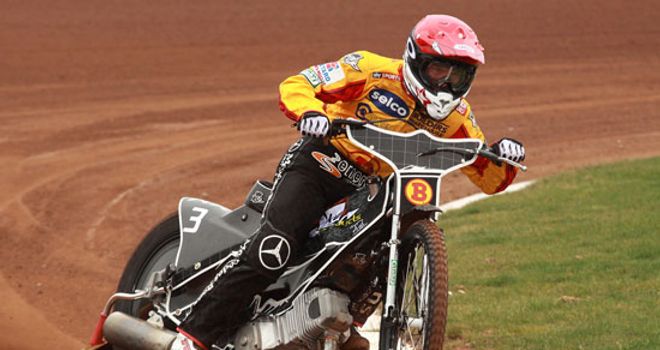 Ulamek spent last season with Birmingham Brummies, and has now agreed terms with Lakeside and he will join his new side at the start of June.
Hammers co-promoter Jon Cook informed supporters of the deal during his side's 48-42 win over Birmingham on Friday night.
"Seb nearly joined us in the winter and we were back in contact when Davey (Watt) was injured," said Cook.
"He has expressed a keen wish to ride at a track he likes and we felt that now we can accommodate his 7.10 average, we needed to move swiftly.
"We also want to show the Hammers faithful that we mean business this year and will take tough decisions.
"Having had three clubs ask me in the last 48 hours if we had signed Seb, I felt it best to tell fans at The Raceway the news directly, rather than it coming out through a third party."
The Hammers will wait for an indication about their June averages before deciding how to accommodate Ulamek into their line-up.