Elite League speedway: Poole u-turn on Andrej Lebedev
Poole have made a u-turn in their team plans keeping Dawid Stachyra at the expense of Latvian Andrej Levedev.
Last Updated: 21/05/13 12:47pm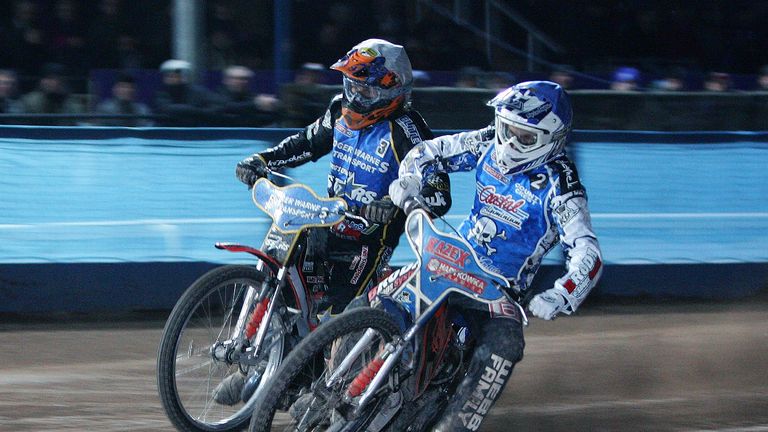 Poole made three changes to their side last week, with Przemyslaw Pawlicki, Thomas H Jonasson and Levedev coming in.
But after looking into Levedev's continental commitments, Ford has decided to stick with Stachyra - for now.
"There is no question that British fans will get their opportunity to see Andrej race in the UK," Ford told the club's website.
"I have always said that Poole Speedway is a priority and the fact he would miss some key fixtures for us with his commitments and that together with Dawid's scores, I felt it would be wrong to compromise the club.
"Dawid has scored in all his 11 meetings for us and crucially netted five (paid eight) points at King's Lynn last Wednesday and four (paid six) at Wolverhampton earlier this season.
"Whether on big or small tracks he has made a key contribution. The fact he is also switched to reserve after being in the top five in the team could also be a huge benefit.
"He is absolutely delighted that he is staying and I have every confidence that he can be a big part of the team turning the season around. As I have said recently, I made a mistake bringing back Dennis Andersson as a stop-gap replacement for Robert Miskowiak.
"The change was made with the best intention. But unfortunately Dennis was still low in confidence after breaking his leg last September.
"I cannot afford to do the same again. I believe having Dawid in the side will be a big plus factor. He is also very keen to ride for us at Poole. Like Kyle Howarth - who I am sure will be back at the club sooner rather than later - they like the set up at the club and the fans.
"I have got to know Dawid quite well as he stays with me and along with Przemyslaw Pawlicki and Maciej Janowski. I think Polish will become my second language with these three about!"