Peterborough Panthers have signed Finnish star Joonas Kylmakorpi
Finnish star Joonas Kylmakorpi is joining Peterborough as part of three changes for the Elite League outfit
Last Updated: 09/07/13 5:45pm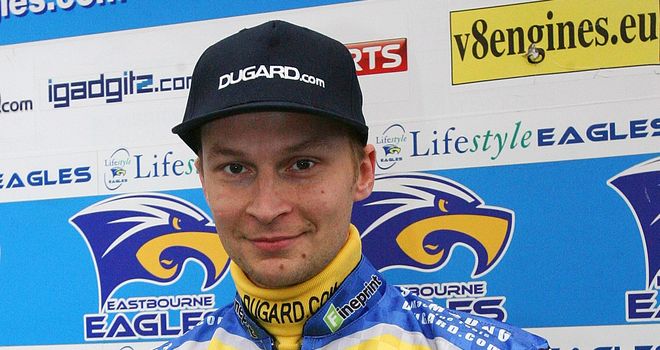 The Panthers have Linus Sundstrom and Kenni Larsen on the injured list and have also released Nicolai Klindt with Polish duo Krzysztof Buczkowski and Norbert Kosciuch rejoining the club.
Peterborough co-promoter Trevor Swales said: "We've finally tracked down the three targets we wanted.
"However, we had to wait until after this weekend as there was a chance that Linus may have been able to return from injury sooner that expected.
"He visited his doctor on Friday and looks set to be out of action for longer so now is the right time to push ahead with these changes.
"We had to act as soon as we could do as we couldn't carry on with multiple guests and rider-replacement for our second and third heat-leaders.
"But it's great to have a full team again which will hopefully start to see a change in our fortunes."