Elite League Speedway: Greg Hancock returns to British speedway
Poole Pirates have announced the signing of former world champion Greg Hancock.
Last Updated: 27/07/13 11:10am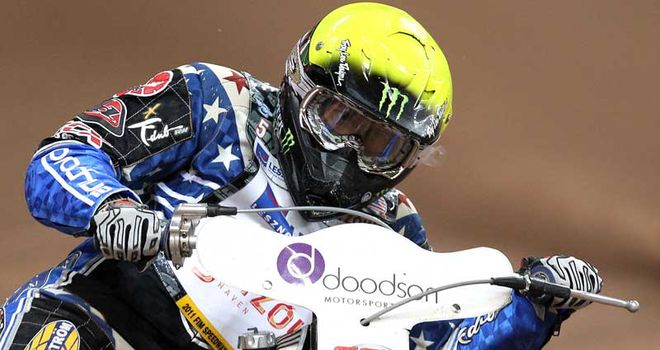 With number one and current world champion Chris Holder sidelined with a broken hip and pelvis, Poole have been looking at their possible options.
Now they have agreed terms with Hancock, who returns to England for the first time since 2007.
"This is probably one of the biggest signing I have made. It is on par with bringing Tony Rickardsson to Poole and I believe that it will be equally as popular," said a delighted Poole chief Matt Ford.
"Forget his age, we all saw in the Speedway World Cup that Greg is a big points scorer, not that we needed any reminding of course because his Grand Prix performances speaks volumes of his immense talent.
"There are few riders in the world that could fill the boots of Chris (Holder), but there can be no doubt that Greg is one of them. Not only is he a brilliant speedway rider he is such a nice person too and I am delighted and honoured that he has agreed to return to UK racing to help us out.
"I really hope that the town and neighbouring environs turn out in force to welcome Greg to Wimborne Road on Wednesday."