Elite League Speedway: Birmingham are five points clear at the top of the table
Birmingham are five points clear at the top of the Elite League after a convincing 61-35 win over Coventry.
Last Updated: 30/08/13 9:52am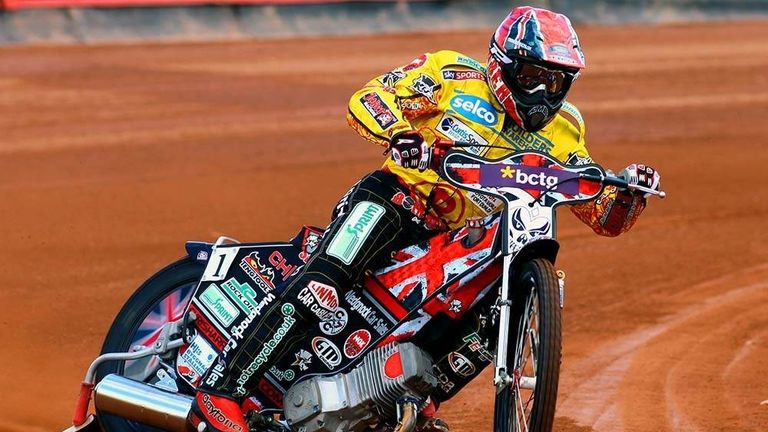 The Brummies dominated at Perry Barr and indeed things would have been much worse for the Bees, had Krzysztof Kasprzak and Scott Nicholls not notched tactical heat wins.
The Brummies were lead home by Chris Harris with paid 14, but Jason Doyle, Ben Barker and Danny King were all paid for double figures.
Kasprzak (13) and Nicholls (11+1) provided the only resistance on show from the Bees.
Brummies boss Phil Morris said: "That just shows how in form we are.
"Coventry are out of form and we took advantage of that to earn us the win and we can't wait for the play-offs to begin - we're ready."
Bees boss Gary Havelock said: "We're a team really low on confidence at the moment and it's another disappointing performance but at least we saw a bit of battling.
"Some of the guys got stuck in but Birmingham are a top team and we seem to keep meeting top teams at the moment! It's tough, but we have to regroup and try to plan for next year.
"I do thank the Coventry fans for coming along, especially with their team struggling at the bottom of the league - they are the true fans, and you have to take your hat off to them."
King's Lynn were left unhappy at a last heat exclusion which meant they were denied maximum points at home to Lakeside as they won 48-42.
In the final heat Rory Schlein was adjudged to have taken off Piotr Swiderski, as the Stars were poised on a 5-1 - the accident was made even worse when Peter Karlsson was hospitalised after hitting his team-mate.
But Stars chief Rob Lyons was left very angry at the referee and said: "It was a great heat 15 showdown, but the referee made an unbelievable decision and ruins the match from our point of view.
"The video clearly shows that Rory has gone past and the rider in white (Swiderski) has lost control, he's turned left on our rider and at the same time has forced his team-mate (Karlsson) off his bike.
"It was a bad way to end the meeting, we hope Peter makes a full recovery and he is ok, its the main concern to be honest."
King's Lynn were lead home on the night by guest number one Tai Woffinden with 13+1.