Coventry announce signing of Chris Harris and Kenneth Hansen
Coventry Bees have announced their first two riders for 2014 in the shape of Chris Harris and Kenneth Hansen.
Last Updated: 29/10/13 9:39am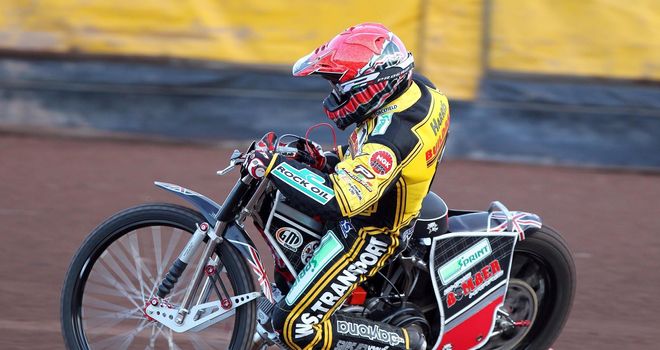 Harris, three-times an Elite League winner with the club, returns for what will be a Testimonial season after spending 2013 on loan with Midlands rivals Birmingham.
Danish rider Hansen, meanwhile, will be back in regular British speedway for the first time since 2009 having again shown his liking for the Coventry circuit in the recent Brandonapolis individual event. He joins the Bees on loan from Wolverhampton.
Further planning for the new season is expected to follow shortly after forthcoming BSPA meetings including the AGM next month - with owner Mick Horton determined to see the club challenging at the right end of the league table.
Horton said: "It's Chris's Testimonial year, which will be a huge meeting for him, and it's great that he wanted to come back. He's been riding well lately and I'm hoping he'll take that on and have a good season in 2014.
"I'd like to thank (Wolves promoter) Chris Van Straaten for permission to speak to Kenneth, the deal was completed on Saturday and we're delighted to have him. He was very impressive in the Brandonapolis, and at Leicester, and he's going to be a great addition.
"We've had a depressing season, but it's gone now and we've got to look forward. We have our team in mind although we can't do much more now until we know the points limit, but we know that whatever system is in place we can build around those two riders."