Chris Holder will not start the season with Poole Pirates
Poole Pirates have confirmed that their captain Chris Holder will not be riding in Britain at the start of next season.
Last Updated: 20/11/13 2:41pm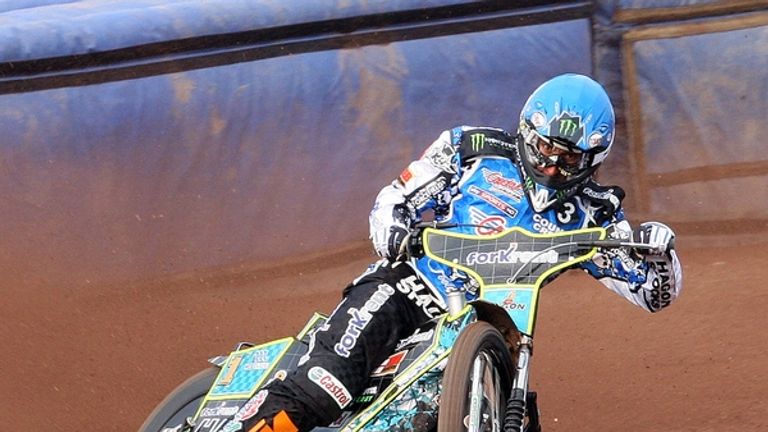 The Australian ace is still recovering from a broken hip and pelvis suffered midway through last season and although he will be fit for 2014 - he has opted to give British racing a break.
"Chris has spoken to me about his plans for next season and I can see where he is coming from to be honest," said Poole boss Matt Ford.
"He has spoken to a couple of other riders who have found themselves in similar positions to himself and he has decided to try and streamline his racing commitments for next season.
"That said, we are not saying that this is the end of our association with Chris. Indeed far from it and Chris has told us that should we find ourselves to be in a position like we did last season in needing cover during the season, we have only got to pick up the phone.
"I would say to all of our fans that whilst Chris won't be in our 1 to 7 for the start of next year no-one should rule out that he won't appear for us in an official capacity at some point in the future."
The new rules for the season mean that a club has to build its top five to a 32-point average with two young British riders from a national pool.
But it was always looking unlikely that Poole could fit both their 'Turbo Twins' Holder and Darcy Ward into their line-up.
With Holder not included, it seems highly likely that Ward will be confirmed as number one.