Birmingham captain Danny King changes his mind
Birmingham Brummies captain Danny King has back-tracked on his decision to quit the club.
Last Updated: 01/12/13 9:12pm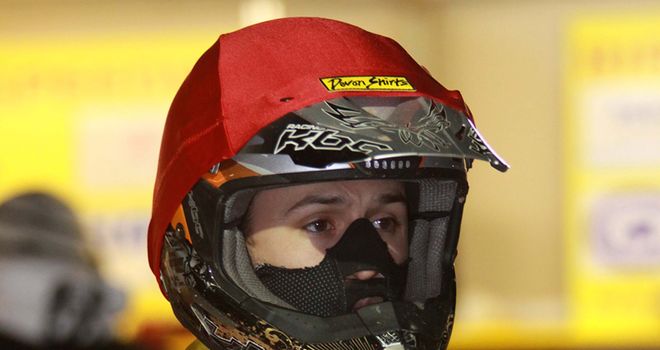 The Great Britain international had asked for a transfer from the Perry Barr club, but after talks with the club's management - he has now decided to stay.
"I never really wanted to leave Birmingham but if changes had not been made at the club then I couldn't have stayed,'' King told the Sunday Mercury.
"I've had a long chat with the owner, Alan Phillips, about the issues from the past and he has given me all the assurances I needed to stay. We agreed to disagree on a couple of issues from last season but I feel a lot happier now I've spoken to Alan.
"But Graham Drury was the main reason. He's worked with me at various levels throughout the sport and as soon as I knew he was staying I started thinking perhaps there is a way I can stay there.
"It's a club I love and I was very, very sad when I felt I had no alternative but to put in a transfer request. Some of the things that were happening behind the scenes meant I couldn't focus on doing my job.
"But I've been assured it will be different next season and that's all I needed to know.
"Now I just want to focus on getting things ready for next season and I'm sure Graham will get the best possible team he can out there on track.
"Last season will take some living up to but I'd like to think we can knock on the door for a play-off place for a third successive season."