Elite League Speedway: Coventry finalise top-five
Coventry Bees have completed their top-five with the signing of Kyle Howarth.
Last Updated: 01/12/13 9:37pm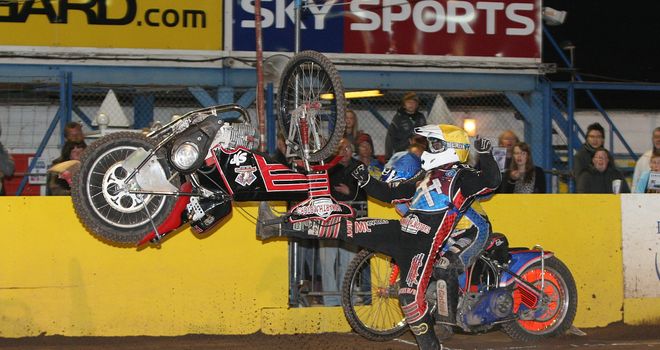 The 19-year-old had looked set to stay with Poole Pirates, but they instead sold him to Premier League Workington Comets, and the Bees made their move to sign him on a double-up basis.
He joins the Bees after spells in the Elite League with Poole and Swindon in 2013.
Promoter Mick Horton said: "There's no doubt that Kyle is one of the most sought-after youngsters in the sport, and we're delighted to have signed him.
"Poole had originally announced he would be in their team but he hadn't signed a contract with them, and it became very apparent when he spoke to me that he wanted to join Coventry.
"We had no hesitation in making a move for him, we're delighted to have him and I'm very pleased with our top five overall - it looks very strong."
Howarth joins Hans Andersen, Chris Harris, Ryan Fisher and Kenneth Hansen in the Coventry top five, with the reserves to come from the list of draft riders circulated last week. Each club will include two British youngsters in those positions, and selections will take place on Tuesday.