Elite League Speedway: Darcy Ward back with Poole
Poole Pirates have confirmed that Darcy Ward will be their number one next season.
Last Updated: 05/12/13 4:00pm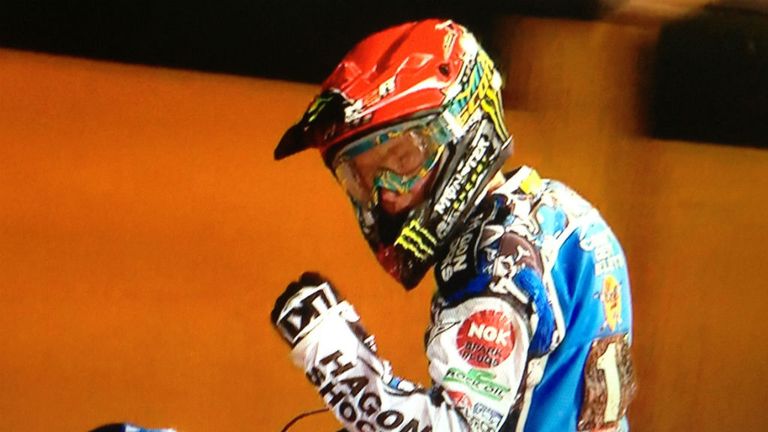 After Chris Holder confirmed he would not be back with the club next season as he is giving British speedway a break, it was widely expected that Ward would be back.
Poole have now confirmed that Ward will indeed lead them next season.
"I believe Darcy is on the brink of becoming world champion, so to have him leading Poole's title defence is a huge boost for the club," said Poole chief Matt Ford.
"I cannot compliment Darcy enough for the role he played in turning around the 2013 season for Poole.
"I can reveal to fans that it took less a minute to sort out a contract for next season.
"It was abundantly clear that Darcy's priority is that he wanted to stay at Poole - and we very much wanted him to lead the team.
"I thought it might be a tough job to bring him back. But I believe Darcy could see the bigger picture and recognised the current situation with regards to TV deals - with the sport's hierarchy still in delicate negotiations.
"Darcy is in the process of making some big changes to his own personal set ups for next year.
"I have assured him that the club will do everything we can to find him additional local sponsorship to help his cause.
"I cannot think of a more marketable sportsman in Dorset than Darcy Ward. He is the dream advertising tool for any company locally and nationally.
"In less than a year's time he could be world champion. In my opinion, to have your name connected with one of the county's great success stories is a huge opportunity.
"What I would say is that if anyone feels they would like to invest in Darcy, I would urge them to talk to me in the first instance so we can open up a line of communication."