Elite League: Joonas Kylmakorpi returning to Eastbourne for 2014 season
Eastbourne have confirmed four-time World Longtrack champion Joonas Kylmakorpi is returning to Arlington next season.
Last Updated: 11/12/13 12:37pm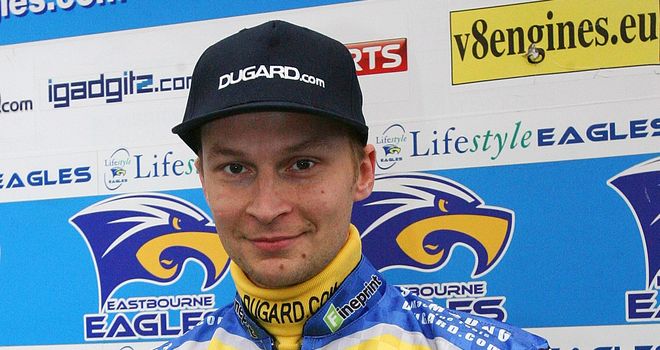 The Finn sat out the first half of the 2013 Elite League season before joining Peterborough, but will now be back in Eagles colours full-time.
Manager Trevor Geer said: "Supporters can see we are building a strong team.
Pack a punch
"A spearhead of Bjarne (Pedersen), Joonas and Cam (Woodward) will certainly pack a punch. We have worked hard to bring Joonas in and this is excellent news for the Eagles.
"Joonas was keen to come and help us last season but fixture clashes made it impossible.
"As a result, we were pleased to let him go on loan to Peterborough after he decided he wished to resume his British career."