Elite Riders' Championship moved to start of British season
The Elite Riders' Championship will become British Speedway's glittering season-opener in a new Major Events schedule.
Last Updated: 19/01/14 9:55am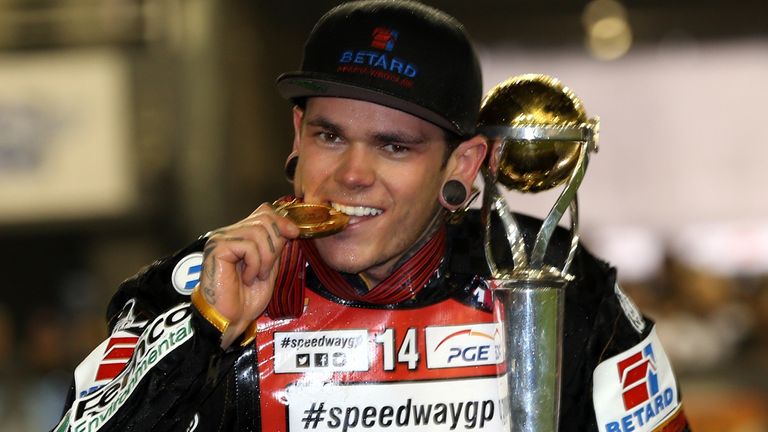 The event traditionally closes the season but will instead take place at Coventry on March 23, giving supporters an early chance to see the sport's best riders in action.
Elsewhere, the remaining five events remain at their 2013 venues having provided thrilling action and bumper crowds as last year's honours were decided.
Wolverhampton continue to stage the British Final, with world champion Tai Woffinden set to defend his national title on Monday June 16, and Monmore Green will also be the venue for the British Under-21 Final, which will be staged by National League outfit Cradley on Tuesday April 15.
The Premier League events also retain their venues, with Somerset hosting the Pairs on Friday July 11, one day before the British Grand Prix at Cardiff.
Peterborough will continue to host the Premier League Fours having recently confirmed their welcome continued participation in the sport, and this event is provisionally scheduled for Sunday August 3, whilst Sheffield, also under new ownership this year, again stage the Premier Riders' Championship on Sunday September 21.
Co-ordinator David Hoggart said: "The Elite Riders' Championship date change, from October to March, is in response to requests from riders and supporters alike.
"The event has been brilliant at Swindon over recent years and it was just a shame it was spoilt by the weather last season.
"However, one issue with running the meeting at that time of year was the uncertainty over which riders and clubs would be involved in play-offs at a similar time on the calendar.
"The riders requested that we held it earlier in the season at a time when they would be able to give it more commitment, and having listened and responded to that we felt it appropriate to stage the meeting prior to the start of the European leagues.
"Coventry have tendered for a shared event on several recent occasions and have been unlucky in the selection process. This year we planned to stage an event there, and it makes perfect sense for it to be this one.
"As far as the meeting itself is concerned, plans are under discussion to give the event an exciting new format, and I would urge all supporters to put the date in their diaries."