Elite League Speedway: Coventry looking for new home
Coventry Bees will need to find a new home by 2016 after it was confirmed Brandon Stadium is set to be redeveloped.
Last Updated: 24/02/14 1:15pm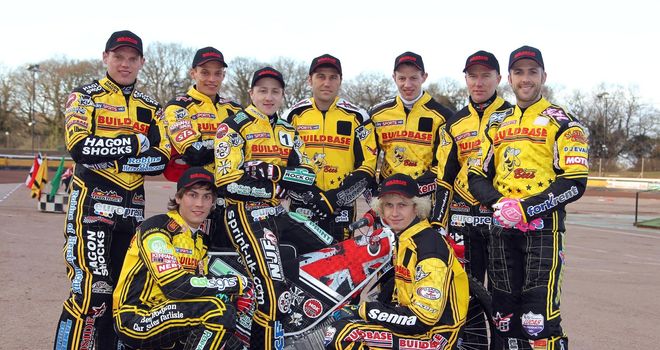 The Bees are able to continue racing at Brandon for the next three-years, the owner Avtar Sandhu has confirmed - but after 2016 the site will be closed.
Greyhound racing has already ceased at Brandon, but speedway and stock car racing will continue in the short-term.
Sandhu said: "The Coventry Bees and Brisca F1 stock cars are guaranteed to continue for the next three years regardless as to the ownership of the stadium, and during those three years I will be trying to secure an alternative site for a new stadium in the Coventry area.
"All three sports have become something that I enjoy on a personal level and the respective fans have shown me a great deal of respect over the past 12 years.
"As such I want to ensure we do everything we can to see these sports continue. I am giving my word that I will do everything I can to ensure we succeed.
"In terms of the stadium site itself it will be sold and re-developed - it's just a question as to when that re-development will take place.
"It will not take place for at least three seasons and that gives us time to find alternative sites for development into our new home."
New home
Coventry chief Mick Horton pledged to find the club a new home.
"Deep down I think everyone knew the stadium was going to be sold eventually, and I'm pleased I managed to extend the lease last year because three years does give us some breathing space," he said.
"Sandhu is a man of his word and he guaranteed that we have those three years, so really the hard work for me starts now in terms of finding a new home.
"I'm 100 per cent committed to that and in many ways the prospect of taking the club into a new venue excites me, although I know with the history of Brandon it will be heart-breaking to leave.
"Three years should be just enough time to make it happen. There are a few options, we want to work on it now and I would also hope with the fan-base we have the local authorities will be supportive.
"But I really don't want everyone to see this as a negative ahead of the new season. We have two very exciting teams this year, the Bees and the Storm, and we're all looking forward to seeing them in action."