Speedway: Emil Sayfutdinov pulls out of Grand Prix Series
Emil Sayfutdinov has been forced to withdraw from the 2014 FIM Speedway Grand Prix series due to injury.
Last Updated: 04/03/14 3:35pm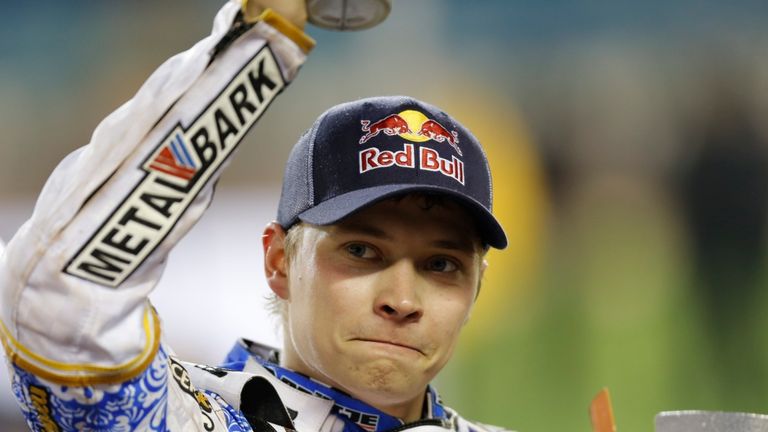 The Russian has still not fully recovered from the serious injuries he sustained in a horrific crash at a meeting in Poland in August last year.
Sayfutdinov has not raced competitively for over two months, and he is also embroiled in a dispute over payments with Polish club Czestochowa.
The 24-year-old rider will be replaced in the Grand Prix series by Australian Troy Batchelor, with Dane Michael Jepsen Jensen now the first qualified substitute.
A statement issued by the FIM read: "Sayfutdinov's management confirmed the Salavat-born star has not recovered from serious injuries sustained in a Polish Ekstraliga meeting at Torun in August last year, and they feel he is not fit enough to compete at the highest level of the sport this season.
"The injuries disrupted Sayfutdinov's 2013 season and, without racing for over two months and payment disputes with his 2013 Polish club Czestochowa, put him in a difficult financial position for the forthcoming 2014 season.
"Australia's Troy Batchelor, as first qualified substitute, will take ranking position 15 and wear his selected rider number 75.
The 26-year-old from Brisbane has had previous World Championship experience, scoring six points in the final round of the 2013 SGP series in Torun last October."
The first round of the 2014 series will take place at Auckland's Western Springs on April 5.
Revised FIM Speedway Grand Prix Series line-up:
1 Tai Woffinden (GB)
33 Jaroslaw Hampel (Pol)
88 Niels-Kristian Iversen (Den)
45 Greg Hancock (USA)
5 Nicki Pedersen (Den)
55 Matej Zagar (Slo)
43 Darcy Ward (Aus)
507 Krzysztof Kasprzak (Pol)
66 Fredrik Lindgren (Swe)
23 Chris Holder (Aus)
100 Andreas Jonsson (Swe)
91 Kenneth Bjerre (Den)
84 Martin Smolinski (Ger)
37 Chris Harris (GB)
75 Troy Batchelor (Aus)
16 Wild Card
17 First Track Reserve
18 Second Track Reserve
Qualified Substitute:
19 Michael Jepsen Jensen (Den)