2014 Elite League season preview
Sky Sports speedway writer Graeme Bailey guides you through what promises to be another exhilarating Elite League season.
By Graeme Bailey - Tweet me: @graemebailey
Last Updated: 05/04/14 4:28pm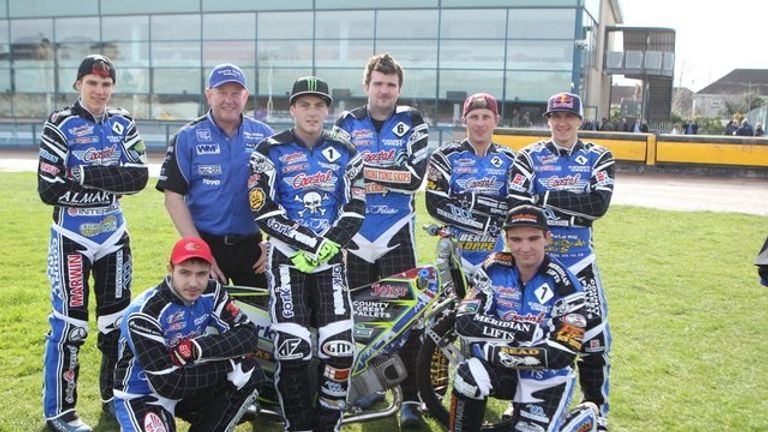 Sky Sports brings you an extensive preview of the new Elite League speedway season, which looks set to be the most exciting for years.
British speedway chiefs have made some huge changes going into the new season, with rules altering both team line-ups and the race format.
The main change is that every club in the top flight now has to partake in the FastTrack draft, where they need to select two young British riders who have come through the national league from a list compiled by the BSPA. As we guide you through each team we will highlight every clubs two draft picks.
And another change is that we no longer know for certain who the number one is, as the team manager can place any of their top three, known as the Heat Leaders, at either 1, 3 or 5. The following two riders who ride at 2 and 4, are known as Second Strings.
So here we go the most comprehensive team by team guide you will ever need or want....
BELLE VUE ACES
Last season finishing position: 9th
Predicted finish: 7th
SkyBet odds: 6/1
HEAT LEADERS
Matej Zagar (8.64) - As he has proven at Grand Prix level, is a genuine world-class rider. Has room for improvement but is a rider Belle Vue can rely on for regular points.
Craig Cook (7.40) (Doubling up with Edinburgh Monarchs) - Undoubtedly one of the most exciting British riders to have emerged in recent years. Could and should add to his average - the heart-beat of the Belle Vue team.
Scott Nicholls (7.19) - The former British number one represents a hugely reliable signing, rather than exciting. Capable of adding to his average but likely to stay around 7.
SECOND STRINGS
Richie Worrall (5.78) (Doubling-up with Ipswich Witches) - Could and should finish the season as a heat-leader. Like Cook, one of Britiain's top prospects. If he can show same improvement as previous season, then could be a key rider.
Michael Palm Toft (3) - The young Dane has never ridden top-flight in England before and is more of a necessity signing by Belle Vue but he is capable and could very well provide a few points.
DRAFT RIDERS
Stefan Nielsen - Danish-born British Under-19 champion, an exciting prospect who could deliver some valuable points.
Ben Reade - Solid NL performer, the 22-year-old - who rides for Plymouth in Premier League and National League - should hold his own.
What they say...
Matej Zagar - Belle Vue number one : "We have a track with a big home advantage and we are building a side who can crucially win every home meeting. I have never won a gold medal in England so it would be nice to do that at Belle Vue. I think that with riders like Craig, Scott and Richie in the team we can have a really entertaining and winning side which will put bums on seats at Belle Vue."
What we say...
Belle Vue in recent years have always been tipped to struggle, but last season they showed glimpses that they could push for a play-off berth.
They look solid throughout with a very good number one in Zagar and if Cook and Worrall can continue their improvement then they could very well make an impact this season.
Should be looking for a top-half finish at least.
BIRMINGHAM BRUMMIES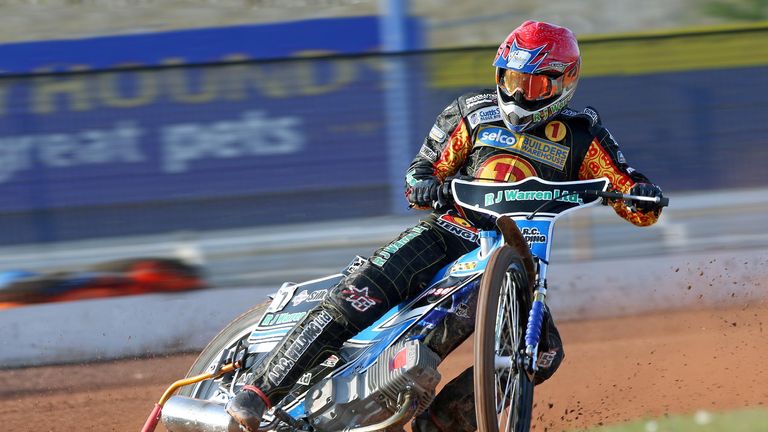 Last season finishing position: 1st - knocked out in play-offs
Predicted finish: 10th
SkyBet odds: 25/1
HEAT LEADERS
Danny King (7.46) - Back for a fourth successive season after long talks over the winter, is a key man to keep Birmingham together but will need help.
Ben Barker (6.47) (Doubling up with Plymouth Devils) - Had a poor campaign last year and did not kick-on like he could. He has big room for improvement and Birmingham will need him to.
Edward Kennett (6.39) (Doubling up with Rye House Rockets) - Started well at Swindon last season, capable of hitting 7 depending on his confidence levels. Being a big hitter in the Premier League could help.
SECOND STRINGS
Adam Skornicki (6.14) - The former Wolves man is one of the most popular and entertaining foreign riders ever to grace British speedway. Will not let the Brummies down.
Daniel Nermark (5.37) - Another experienced campaigner, who will hope to add to his average. Remains to be seen how committed he is but could be a real bonus.
DRAFT RIDERS
Paul Starke - Was brilliant for Cradley in NL last season, should hold his own and will look to push on this season and could become one of the better picks in the draw.
Simon Lambert - One of the most experienced campaigners to emerge from the draft. A capable performer but unlikely to score big.
What they say...
Graham Drury - team manager: "I'm highly delighted with the way the team has come together and with Adam's experience combined with the younger riders I think we are going to be in for a good season with Birmingham."
What we say...
Last season Birmingham benefited from having German star Martin Smolinski add huge points to his average and his form played a major part in them sealing top spot.
Birmingham clearly have the weakest set of heat-leaders and it could be a long season in the Second City. Barker improving to his form of 2012 will be key whilst the experienced second stringers of Skornicki and Nermark will have to perform from the off.
COVENTRY BEES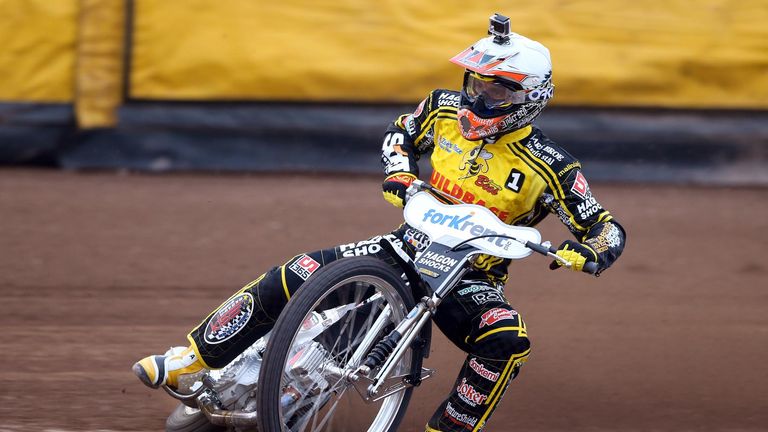 Last season finishing position: 10th - bottom
Predicted finish: 4th
SkyBet odds: 8/1
HEAT LEADERS
Hans Andersen (8.34) - One of the world's top riders, who has moved back to Coventry and immediately makes them a more potent prospect.
Chris Harris (6.82) - Back in the GPs this season, and named Bees skipper, will surely add to his average and could be a real key performer.
Kenneth Hansen (5.83) - The Dane returns to England for the first time in five years and he looks an intriguing signing and his progress could be key to the Bees.
SECOND STRINGS
Ryan Fisher (5.71) (Doubling up with Peterborough Panthers) - Always the entertainer, the popular American will not let Coventry down and is capable of taking some big scalps.
Kyle Howarth (4.28) (Doubling up with Workington Comets) - A shock signing as he slipped through Poole's fingers and Coventry took advantage to snap him up. Will be tough in main body, but he is an excellent prospect and he could show real progress.
DRAFT RIDERS
Jason Garrity - Rated as one of the riders in the draft and he should prove to be one of the top reserves this season. A great prospect.
James Sarjeant - Coventry are one of the teams in the top flight to benefit from also having a National League side and they used those links to sign James Sarjeant, who skippers their nursery club the Storm in the third tier.
What they say...
Gary Havelock - team manager: "I think it looks a great team, and I'm excited about the season. Looking at the other teams, we should definitely be aiming for a play-off spot at minimum. We have a proper No.1 who we can expect to be scoring 12 out of 15 home and away at just about every meeting."
What we say...
Coventry have rebuilt this season and they look a completely different animal.
A top class top two in Anderson and Harris, whilst the likes of Hansen and Howarth could both show improvement. Couple with that one of the likely best reserve partnerships in the league and the Bees look like they could be real contenders.
EASTBOURNE EAGLES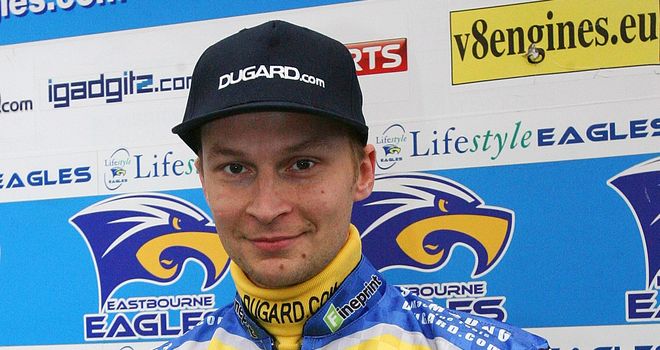 Last season finishing position: 8th
Predicted finish: 8th
SkyBet odds: 16/1
HEAT LEADERS
Bjarne Pedersen (8.12) - The Danish international is one of the most solid performers in the Elite League, who is capable of matching any number one on his day. Very strong at home.
Joonas Kylmakorpi (7.12) - The flying Finn is back with the Eagles to form a strong top two. Capable of big improvement and hugely important to Eastbourne.
Cameron Woodward (6.34) - Eagles captain and stalwart, brilliant around Arlington and backbone of the side. Crucial performer for the side who often leads by example.
SECOND STRINGS
Mikkel Michelsen (5) - Brilliant young Dane who was first snapped up late last season by Eastbourne. A real coup to get him back and he could and should become a heat-leader. Could be the best young rider in the league.
Kim Nilsson (5.18) - Good young Swede who could show some improvement. Solid signing, but a pre-season injury means Finn Timo Lahti will start the season instead of him.
DRAFT RIDERS
Lewis Blackbird - One of the top prospects in the country and starred for the mighty Cradley last season in the third tier. Should be one of the top draft riders.
Dan Halsey - Improved last season for Mildenhall but will need more improvement this season to live with some of the more powerful riders who have emerged from the draft.
What they say...
Trevor Geer - Eastbourne promoter: "This is a strong Eastbourne team and we can look forward to putting in a serious challenge at the top of the table next year."
What we say...
As ever Eastbourne have put together a very strong side who will be very hard to beat around their Arlington home. They have a top two likely to be a match for most in the league.
The real key for Eastbourne is Danish starlet Michelsen. He could emerge as one of the riders of the season, and if he does they could look at a play-off berth. If not they will be closer to the bottom.
KING'S LYNN STARS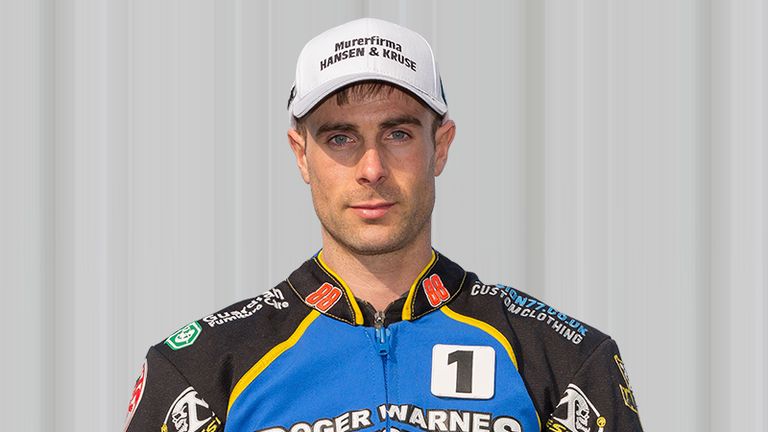 Last season finishing position: 5th
Predicted finish: 1st - Losing finalists
SkyBet odds: 5/2
HEAT LEADERS
Niels-Kristian Iversen (9.12) - Starts number one and one of the best riders in the world, he could very well finish the season as the Elite League's top man.
Kenneth Bjerre (8.45) - Danish and GP star capable of beating anyone on his day and like Iversen could push to be one of the league's top men.
Rory Schlein (6.84) - Last season's Elite League riders' Champion and that highlights that Schlein is more than capable. Interesting to keep an eye on his progress as the Australian could soon represent Great Britain.
SECOND STRINGS
Nicklas Porsing (3.51) - Exciting young Dane who was first drafted into the side last season. Would ideally have been a reserve but King's Lynn have opted to bring him into the main body. May struggle.
Robert Lambert (3) - 15-year-old starlet who does not turn 16 until April. Having ridden in the National League could have gone into the draft - but he wanted to ride in main body and King's Lynn feel he is ready. One of the most talked about young riders in British speedway in years.
DRAFT RIDERS
Lewis Kerr - King's Lynn asset from their national league side, who showed huge progress last season particularly with Newcastle in the Premier League. Could very well be the best draft rider.
Lewis Rose - Another KL asset, and like Kerr he is set to spend the season with Newcastle. Good prospect but Kerr expected to do most of the damage from reserve.
What they say...
Rob Lyon - King's Lynn boss: "We felt with a strong top three (Iversen, Bjerre and Schlein), not only will it give us some strength in pretty much every race, it will also help the younger boys progress and learn at their own pace without too much pressure."
What we say...
Brilliant top three, who are by far the strongest in the league and will almost guarantee no home defeats for the Stars. Because of their strong top end, they have had to gamble on their second strings - but Kerr at reserve could be a real trump card. Title contenders.
LAKESIDE HAMMERS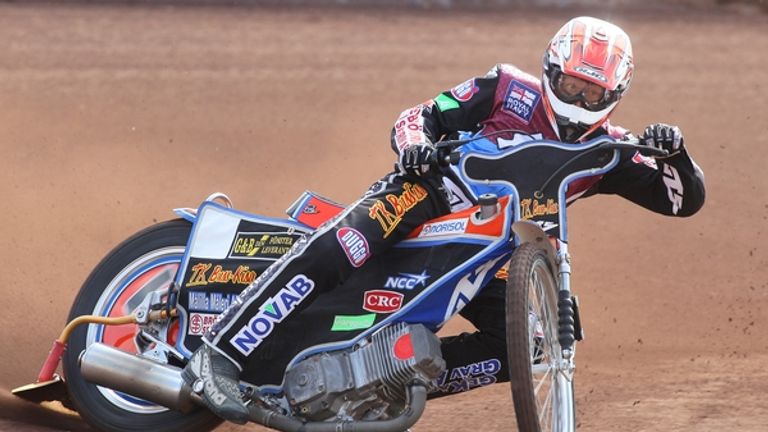 Last season finishing position: 6th
Predicted finish: 6th
SkyBet odds: 18/1
HEAT LEADERS
Peter Karlsson (8.09) - Veteran and much loved Swede, but the 44-year-old is still very much a top performer at Elite League level.
Davey Watt (7.46) - Another experienced campaigner, the Australian dropped off a bit last year but he is capable of hitting over 8 again and could finish as the club's number one - and that is something no doubt he will be looking to do.
Lewis Bridger (6.30) - The exciting young Brit had a solid if unspectacular campaign last term, he is showing a real desire to progress and will be hoping he can carry off the heat leading role in Essex.
SECOND STRINGS
Mikkel Bech (5.05) - A stunning signing for Lakeside, who beat a host of clubs to land the Danish international - who spent time in the Premier League with Plymouth. He will be expected to push on and add to his starting average of 5. One to watch for sure.
Richard Lawson (4.80) (Doubling up with Redcar Bears) - Has already proved himself in the Premier League as a top class performer, could be ready to make a big step this season and will hope to push himself forward for the Great Britain World Cup squad.
DRAFT RIDERS
Adam Ellis - French-born British starlet, the 17-year-old was snapped up by Lakeside in 2012 and, as one of the top prospects around, he was always going to be their top pick in the draft. Will be expected to be one of the best draft riders.
Ben Morley - Performed well for Kent Kings last season, and should hold his own against the other young draftees.
What they say...
Jon Cook - Lakeside co-promoter: "Both PK & Davey provide fantastic entertainment out on the track and with the rest of the lads in the team we are looking forward to promoting a 'Summer of Excitement' for our loyal and ever growing Hammers faithful."
What we say...
Lakeside have put together a very solid side who don't look to have too many weak points. Karlsson and Watt will provide a good top order but the Hammers' hopes rest with the likes of Bridger, Lawson and particularly Bech to improve. Ellis could also be a key performer.
LEICESTER LIONS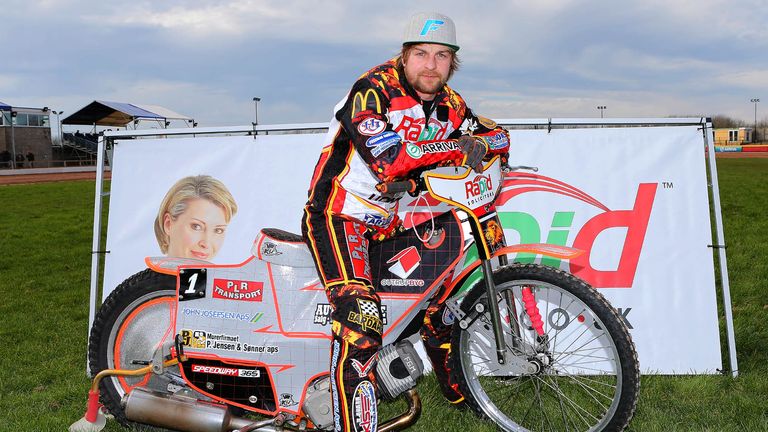 Last season finishing position: N/A
Predicted finish:9th
SkyBet odds: 20/1
HEAT LEADERS
Jason Doyle (7.30) - Has overcome work permit issues to take his place as Leicester number one. Showed big improvement last year and should break the 8 barrier this season and the Lions will need him to.
Mads Korneliussen (6.97) - The Dane is a solid heat-leader and is a good signing for Leicester, and should provide good support to Doyle.
Patrick Hougaard (6.19) - The Dane has long been recognised as a major talent but in recent years he has slipped backwards in terms of performance but Leicester will be hoping he can return to form and up his average.
SECOND STRINGS
Peter Ljung (5.60) - The Swedish international and one time GP rider has returned to England in a shock move, but he offers some real potential at second string for Leicester.
Simon Stead (5.40) (Doubling up with Sheffield Tigers) - The Great Britain international is an all-action performer who will look to add to his average at Leicester and he is more than capable of doing it.
DRAFT RIDERS
Tom Perry - The fact Perry has been snapped up by Cradley in the National League suggests he has big potential, but unlikely to be amongst the big hitters.
Max Clegg - Like Perry has been taken on by Cradley in the National League - but again may not be able to cope with some of the other riders from the draft.
What they say...
David Helmsley - Leicester boss: "In my opinion, we now have a team which is very solid and we hope the riders will take pride in representing the city of Leicester. There is an anticipation of excitement among Lions fans at the prospect of watching top-class riders turn on the style and seeing attractive opposition with the visit of the Elite League champions Poole Pirates, the world-famous Belle Vue Aces and, of course, the renewal of those Midland derby matches against Coventry Bees."
What we say...
It is always great to see a new side in the top-flight and Leicester are a real forward thinking promotion with a great new stadium. However, it seems that Leicester could be in for a long hard season. Their top three look okay but far from strong - much will depend on Ljung and Stead really improving as their draft choices also look amongst the weakest.
POOLE PIRATES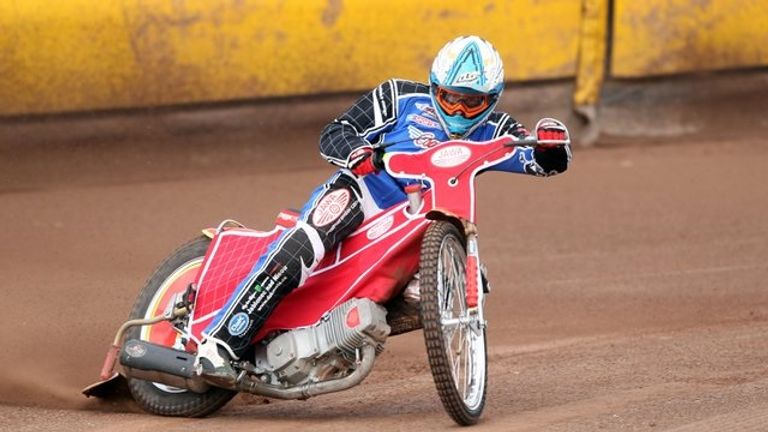 Last season finishing position: 4th - Champions through play-offs
Predicted finish: 2nd - Champions through play-offs
HEAT LEADERS
Darcy Ward (9.07)
Simply the best young rider in the world and surely a future world champion - indeed that could be this year. Ward will again hit over 9 and be one of the league's very best.
Przemyslaw Pawlicki (7.15) - The exciting young Pole filled in last season at various points due to injuries. It is little surprise to see him back and he has all the potential to become a real heavy hitter on the south coast.
Maciej Janowski (6.95) - The former World Under-21 champion is a very good Elite League performer and you can only see him progressing this season.
SECOND STRINGS
Vaclav Milik (4) - Yet again Matt Ford looks to have unearthed a gem in the shape of Milik. The Czech Under-21 champion is very highly rated and big things are expected of him at Wimborne Road. Could add some big points to his starting average.
Josh Grajczonek (4.48) (Doubling up with Workington Comets) - The Australian performed brilliantly last season when he was brought into the side and he played a big part in the title triumph. Won't become a heat-leader but he will be looking to his starting figure.
DRAFT RIDERS
Kyle Newman - Poole-born youngster who should be more than solid, and could prove to be a specialist around Wimborne Road against other draft picks.
Lee Smart - A vastly experienced performer at National League level, he could struggle to make an impact.
What they say...
Matt Ford - Poole chief: "With Darcy, Maciej Janowski and Shamek leading the side, I am feeling very positive that this is a Poole side that will grace the Elite League as reigning champions as one of the most talked about teams in the country."
What we say...
Once again Matt Ford has done it, despite losing Chris Holder he has assembled a mouth-watering line-up. Potential is just oozing out of this Poole side, from Ward down to exciting prospect Milik. Question marks are very much over their draft picks but as Ford has shown before he will change things if the season is not going right. Certain title challengers.
SWINDON ROBINS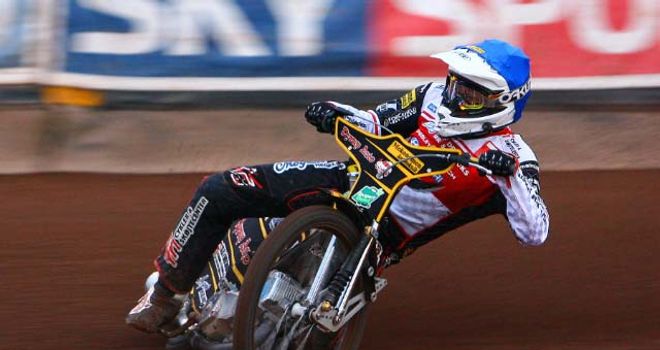 Last season finishing position: 2nd
Predicted finish: 5th
SkyBet odds: 12/1
HEAT LEADERS
Peter Kildemand (8.25) - The Dane has come of age in recent seasons at Swindon and has now taken on the task of being the Robins' number one. Still room for improvement and could emerge as one of the league's top men.
Troy Batchelor (8.21) - The Australian has been added to the Grand Prix series and is now part of the world's best and that could very well enhance his domestic displays too.
Nick Morris (5.90) - The youngster is a terrific prospect but he is being asked to take on a big role at Swindon this year, and it may be too much for him.
SECOND STRINGS
Simon Gustafsson (5.17) - Has moved on from Eastbourne after a number of years and a fresh track could very well do him the world of good. Could and should up his average.
Nicolai Klindt (4.24) - The Dane has been given another chance to show he can compete in the Elite League after dropping off in recent years. A big year for Klindt but he could make a big impact.
DRAFT RIDERS
Steve Worrall - Not as far off as his twin Richie, with his progress hampered by injury but he showed signs of improvement last year and will be more than solid as one of the draft choices.
Darryl Ritchings - Local youngster who was called up after Josh Bates was released to take up a spot in the Premier League. Capable but may struggle at times.
What they say...
Alun Rossiter - Swindon boss: "The team is looking good and we've had a lot of positive feedback on that. We're looking forward to the new season, we have to be looking for a play-off place once again."
What we say...
On paper Swindon have an exceptional top two, but they look a heat-leader short and could be a bit of a way off some of the bigger hitters. But the Robins cannot be underestimated, they will look for a play-off spot but they may not get it.
WOLVERHAMPTON WOLVES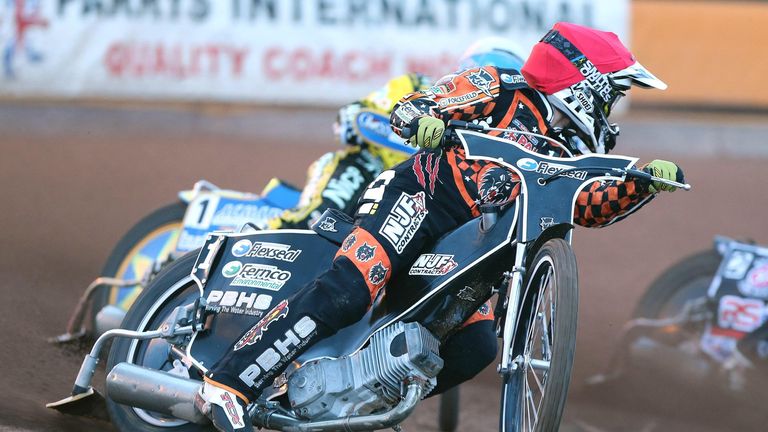 Last season finishing position: 3rd
Predicted finish: 3rd
SkyBet odds: 10/1
HEAT LEADERS
Tai Woffinden (9.20) - The return of the king, the British world champion has returned to ride in the Elite League which is the single best piece of news to emerge for the sport in this country over the winter.
Piotr Pawlicki (7) - A shock but very good signing by Wolves, who has had spells with Poole and Coventry before. The 19-year-old is full of talent and will look to make as big an impact as his older brother Przemyslaw.
Ty Proctor (5.78) (Doubling up with Somerset Rebels) - The Australian improved last year, but he is being asked to take on a heat-leading role and, although that will be fine at Monmore Green, on the road could be more of an issue.
SECOND STRINGS
Ricky Wells (5.35) (Doubling up with Workington Comets) - The American has become a very competent EL performer and Wolves will be looking for him to progress and challenge for a heat-leading role.
Jacob Thorssell (4.61) - Showed huge improvement last season and could very well be Wolves' trump card this season if he can continue his progress.
DRAFT RIDERS
Ashley Morris - Widely regarded as one of the better riders in the draft and the fact he has extensive experience of Monmore Green because of riding for Cradley is a huge bonus, which will make him very good at home.
Joe Jacobs - A good solid pick and with Morris should form one of the better draft partnerships. Jacobs should more than make his mark.
What they say...
Chris van Straaten - Wolves boss: "It's a massive plus for us to have the best rider in the world at Wolverhampton and I am delighted we have been able to make it happen. I'm confident we are in for an exciting season, I'm sure."
What we say...
Wolves have a solid look about them with Woffinden leading the way. Pawlicki is an exciting addition and they could very well again be pushing for a play-off berth which is likely to be aided by a good looking draft pairing.