Elite League speedway: Wolves maul Birmingham Brummies in season opener
Last Updated: 25/03/14 9:05am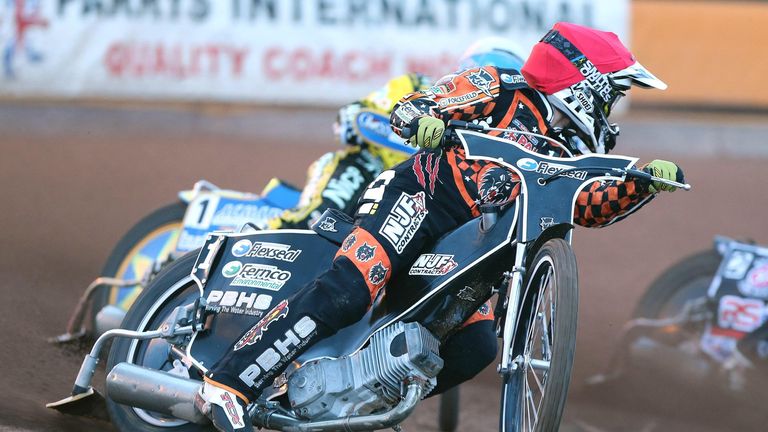 The Elite League season began on Monday night at Wolverhampton and the home side romped to a 58-35 success over local rivals Birmingham Brummies.
Both sides made the play-offs last season, but Birmingham looked a shadow of the side which finished the regular season in top-spot.
WOLVERHAMPTON 58
1. Tai Woffinden 15
2. Jacob Thorssell 8+2
BR>3. Ty Proctor 5+1
4. Ricky Wells 9+1
5. Piotr Pawlicki 12+3
6. Joe Jacobs 7+1
7. Ashley Morris 2+1

BIRMINGHAM 35
1. Danny King 5
2. Adam Skornicki 6
3. Ben Barker 8
4. Daniel Nermark 7+1
5. Edward Kennett 2
6. Simon Lambert 3
7. Paul Starke 4

A Wolves win was barely in doubt after they claimed four 5-1s in the opening six heats and limited Birmingham to just two race winners all evening, which included a tactical one from Ben Barker who top-socred for the visitors with 8.
World champion Tai Woffinden claimed a perfect 15-point haul, whilst new Polish signing Piotr Pawlicki made a brilliant debut with a paid maximum.
Joe Jacobs also impressed from reserve as he was the top draft rider on show from either side.
Wolves boss Peter Adams was thrilled to see his new-look side start their season with such an impressive win.
"I expected it to be much closer to be honest with you but we had far too much for them in the heat-leader and second string departments in the end," said Adams.
"Everybody did more or less what we expected if not more, and it was a very encouraging performance.
"It comes with a word of warning as we know we'll face much tougher opposition as the season progresses, but we're pleased to get off to a winning start."