Tai Woffinden ready to defy injury in New Zealand Grand Prix
Tai Woffinden is ready to race through the pain barrier as he prepares to launch the defence of his world title.
Last Updated: 30/03/14 8:09pm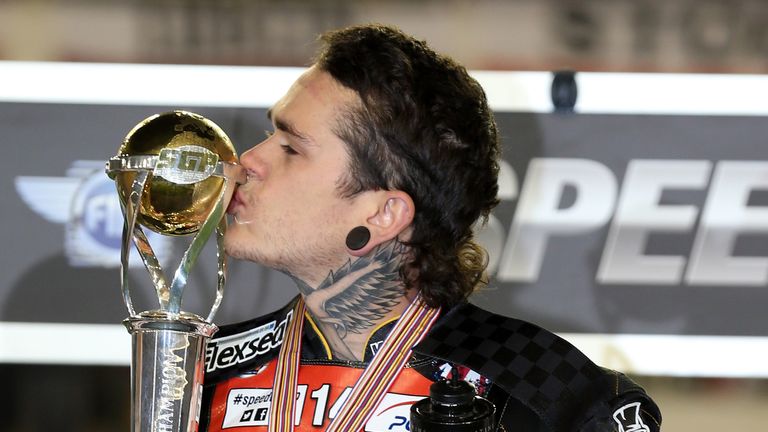 Woffinden was involved in three crashes during Wolverhampton's 46-44 Elite League win at Leicester on Saturday and was taken to hospital.
However, the 23-year-old later discharged himself from hospital despite suffering serious back pain and ligament damage in his right foot and he has now flown to Auckland for the New Zealand FIM Speedway Grand Prix.
Speaking from departures at Heathrow Airport, Woffinden said: "I discharged myself from hospital to get this flight. I'm on pain killers.
"I'm struggling for movement in the left leg because of the impact on my lower back, hip and backside. It's seriously painful but the scans showed it's all good where the bones are concerned, nothing broken.
"But I'm on crutches and the problem is I have to use my right foot which is the one with the ligament damage.
"That was caused by the first crash. I thought I'd fractured my foot at first, but thankfully that's not the case and I will be trying to rest it completely once I get to Auckland.
"They (the doctors) weren't too impressed when I said 'I'm leaving, I've got a flight to catch to New Zealand!' But that's the way it is; it had to be done.
"Now I'm going to arrange daily physio from the time we get to Auckland as well as resting up in the hotel. If I have to miss the first practice, then so be it.
"I'm planning to ride next Saturday. I'm determined to do all the right things this week, but it's not the best preparation for the first GP of the season."