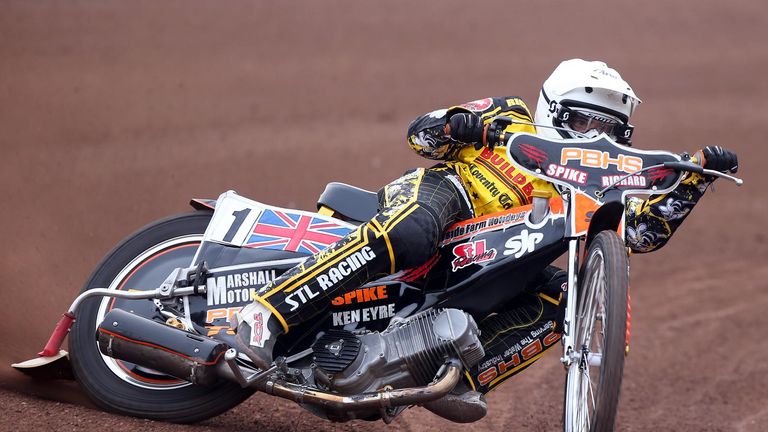 Coventry Bees secured a shock away win over Swindon Robins in a rain-affected encounter at the Abbey Stadium.
The Bees took a maximum four points after claiming a 36-26 win, with the meeting called off after ten Heats due to heavy rain in Wiltshire.
Result and scorers
Swindon Robins 26
1. Peter Kildemand 4
2. Nicolai Klindt 1
3. Bjarne Pedersen 9+1
4. Simon Gustafsson 4+1
5. Nick Morris 3
6. Darryl Ritchings 0
7. Steve Worrall 5

Coventry Bees 36
1. Hans Andersen 2
2. Ryan Fisher 5+1
3. Kenneth Hansen 5+2
4. Kyle Howarth 3+2
5. Cameron Woodward 8
6. Jason Garrity 8
7. James Sarjeant 5+3

The Bees started strongly with Eastbourne's Cameron Woodward, guesting for Chris Harris, who is in New Zealand on Grand Prix duty, claiming two wins as he grabbed eight points from three rides to lead Coventry home.
Ryan Fisher and Kenneth Hansen looked strong in the middle order whilst there was a brilliant display from draft reserve Jason Garrity, who dominated with eight points.
Swindon did win as many heats as Coventry but they could not fill the middle order enough as they ran too many lasts. Indeed, had it not been for a 7-1 tactical win in Heat 8, things could have been even worse for the home side.
Bjarne Pedersen - filling in for Troy Batchelor - top-scored in the match as he came home with paid 10, although that included a tactical second place.
The result means Swindon have now lost both their opening fixtures of the season, but it is 100 per cent for Coventry as this was their opening match of the campaign.