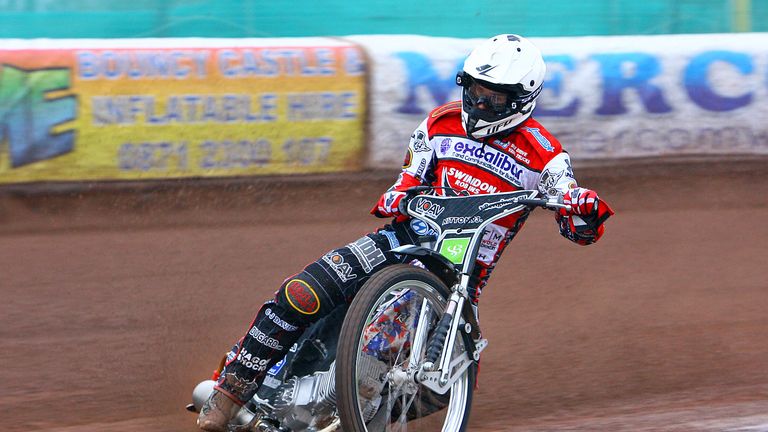 Swindon Robins claimed their first win of the season with a comfortable 57-36 victory over Belle Vue Aces.
The Robins dominated from the first heat as they claimed two 5-1s in the opening three heats.
Result and scorers:
Swindon Robins 57
1. Peter Kildemand 9
2. Nicolai Klindt 7+1
3. Troy Batchelor 8+2
4. Simon Gustafsson 11+2
5. Nick Morris 11+2
6. Dan Greenwood 1
7. Steve Worrall 9+1

Belle Vue Aces 36
1. Matej Zagar 4
2. Michael Palm Toft 4
3. Scott Nicholls 9
4. Richie Worrall 10
5. Craig Cook 3+1
6. Stefan Nielsen 4
7. James Sarjeant 2+2

Such was Swimdon's dominaince, six of their seven riders took a victory on the evening.
Simon Gustafsson showed a real liking for his new home at the Abbey Stadium with by far his best performance of the season as he claimed paid 13, the same as team-mate Nick Morris.
With Peter Kildemand (9), Troy Batchelor (8+2) and Nicolai Klindt (7+1) also scoring well, The Robins' top-five was truly on-song.
They also had the top draft reserve on show with Steve Worrall claiming paid 10 - a similar score to his twin-brother Richie, who top-scored for Belle Vue - although that did include a tactical win, whilst Scott Nicholls showed well with 9 points.
It was a tough night for Belle Vue with number one Matej Zagar suffering engine problems, as did Craig Cook who was still suffering from a fall whilst riding for Poole earlier in the week.