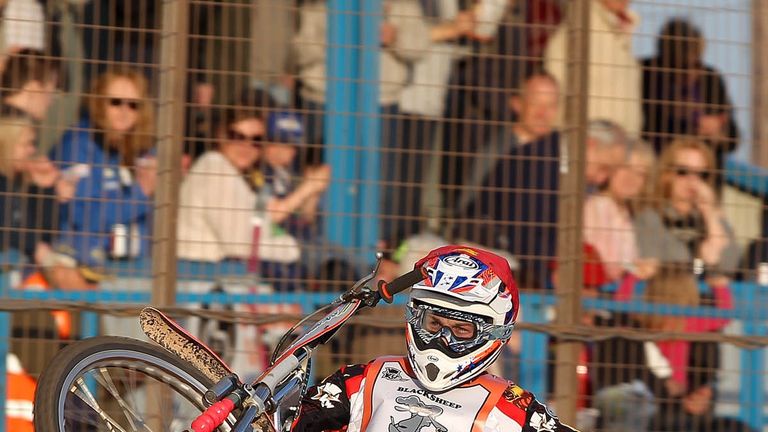 Leicester Lions recorded their second victory of the season with a 49-41 win over Eastbourne Eagles at Beaumont Park.
Result and scorers:
Leicester 49
1. Jason Doyle 11+2
2. Peter Ljung 3
3. Mads Korneliussen 13+1
4. Simon Stead 9
5. Nick Morris 6+2
6. Tom Perry 4+1
7. Max Clegg 3+1
Eastbourne 41
1. Bjarne Pedersen 9
2. Timo Lahti 5
3. Joonas Kylmakorpi 7
4. Cameron Woodward 5+1
5. Mikkel Michelsen 3+1
6. Steve Worrall 10+1
7. Daniel Halsey 2+1
The Eagles pushed hard and were level after 13 heats, only for Leicester to claim two 5-1 maximums in two of the final three heats.
Leicester were lead home by Mads Korneliussen (13+1) and Jason Doyle (11+2) - who both scored heavily, with Simon Stead providing excellent back-up (9).
Bjarne Pedersen (9) and Joonas Kylmakorpi (7) both pushed hard for the visitors but it was thei guest draft reserve Steve Worrall who their real star with an outstanding paid 11 return.
Leicester team boss Norrie Allan was delihted to grab only their second win of the campaign.
"We owed the fans a result after last week's home defeat against Coventry and the boys responded to the challenge to deliver a competent all round performance."