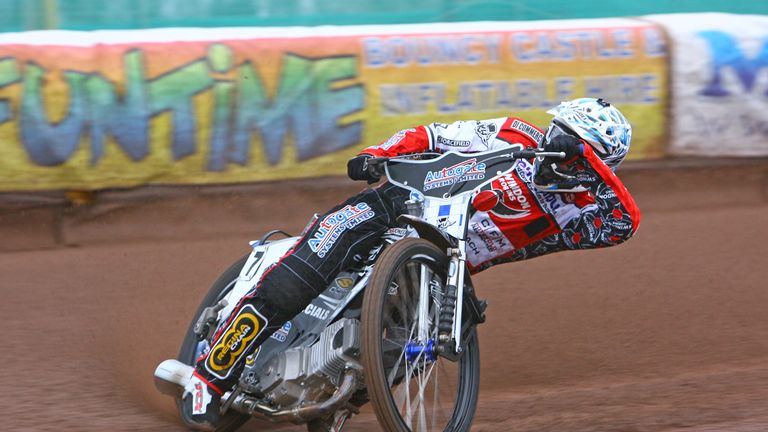 Belle Vue Aces have announced a couple of moves - the permanent transfer of Steve Worrall and Lee Payne coming in at reserve.
Worrall is currently riding as a fastrack reserve with Swindon Robins, but Belle Vue have moved to make him a club asset where he joins his twin brother Richie - who is already racing for the Manchester outfit.
Promoter George Carswell said: "Stevie Worrall is a good young rider, and a northern lad with bags of potential who is doing very well in all three leagues this year.

"He was already on my radar last season pretty much as soon as we signed his brother Richie, so when the opportunity to sign him came along we immediately went into negotiations with Scunthorpe.

"He went through a very tough period in 2013, but towards the end of the year he seemed to turn a corner towards getting back to his best and I felt he was going to make good progress this year.
"And he's really justified what a great prospect he is by not only scoring well for all of his teams, but he's also doing quite a few guest bookings as well; so he's obviously caught the attention of other promotions beside ourselves."
Change
A more immediate deal is the signing of Payne who replaces Ben Reade and will now partner Stefan Nielsen.
27-year-old Payne currently rides for Stoke Potters in the National League but will now take his chance to make his Elite League debut. 
Carswell added: "Lee is a good northern lad who comes from a very similar background to the Worrall brothers. He's made excellent progress in a very short period and we felt that this was the next step up for him to make his mark in the sport.

"He comes highly recommended from Craig Cook, who spotted what I spotted in Stevie Worrall last year. As our captain, we've always sought Craig's advice when it comes to the young lads and he's given us some very positive input on Lee.

"We're very sorry things didn't work out with Ben, but the reserves are going to be very important this year and we felt that if he had stayed on with us it was just going to destroy his confidence; and thats the last thing we wanted to happen.

"We would sooner let him find his current level on his own terms but we are going to be keeping a very close eye on his scores and how he does, and we will continue to support and encourage him in any way we can."