FIM Team Speedway Under-21 World Championship: Robert Lambert selected for GB
Robert Lambert has received a call-up for the Great Britain Under-21 team for their World Cup semi-final on June 7.
Last Updated: 08/05/14 11:36am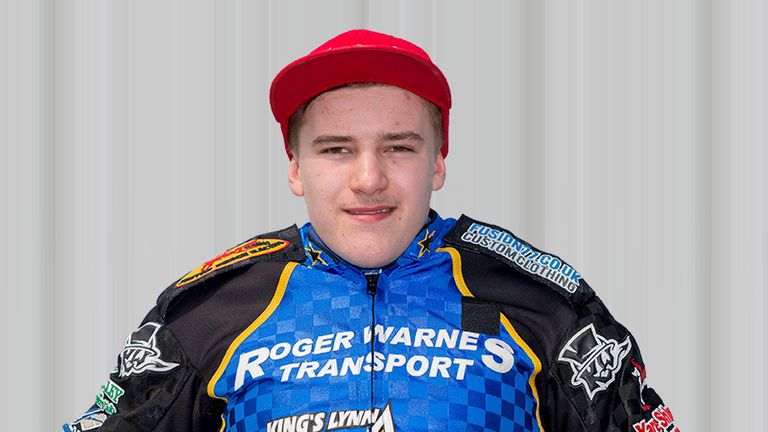 The 16-year-old's selection follows positive talks with the rider, who had previously been unwilling to race for the national team after being at loggerheads with the BSPA and ACU for a perceived lack of support for his burgeoning career.
But the King's Lynn rider is now in the fold and named in a strong line-up which also includes Adam Ellis, Jason Garrity and skipper Kyle Howarth.
The meeting at Teterow will see GB go up against hosts Germany, the Czech Republic and Australia, with the winners progressing to the final in Denmark - while second place could also be enough depending on the result of the other semi-final.
Looking forward to the event, GB youth co-boss Phil Morris said: "The four lads on their day can win this meeting, and we will be going there and working as a team to achieve this goal.
"This is the best team we have had in years and I hope this is the start of better things for Team GB U21, which then will benefit the senior GB team.
Positive talks
"After hours of positive talks with Robert regarding his racing and future, and with the support of King's Lynn, we are proud to announce one of our biggest talents will be representing Team GB U21.
"He has already raced at the Teterow circuit, so this will be a great help to the other lads. It's a track I have also personally raced a season on in the German League, and I do think it will suit the GB riders.
"Kyle has been named captain and is showing people what he can do with his efforts for Coventry in the Elite League. He was a proud man when announced as captain and is looking to show Rosco (Alun Rossiter) that he wants to be in his senior squad.
"Adam is a fast-improving rider and the Fast Track system has helped him move up to the next step of the ladder. He has high ambitions, and a great way to show off his talents would be a big points haul in Germany.
"Jason is a talented lad and has aggression and determination in masses. He started the season a bit slowly but is starting to show what he can do with regular big scores in the Elite League. We are pleased to have Jason in the team as this is the first event he has competed in for GB U21, let's hope it's a good one.
"For the first time in years, we have had a tough decision in picking the team. Riders like Ashley Morris, Stefan Nielsen and Josh Bates will feel disappointed, but they have time on their side and the team had to be declared one month before the event.
"The Czech Republic will be led by Poole's Vaclav Milik, and Australia are likely to include Nick Morris, Brady Kurtz and Max Fricke, but we go into it with a strong feeling that we can mix it with the other nations."