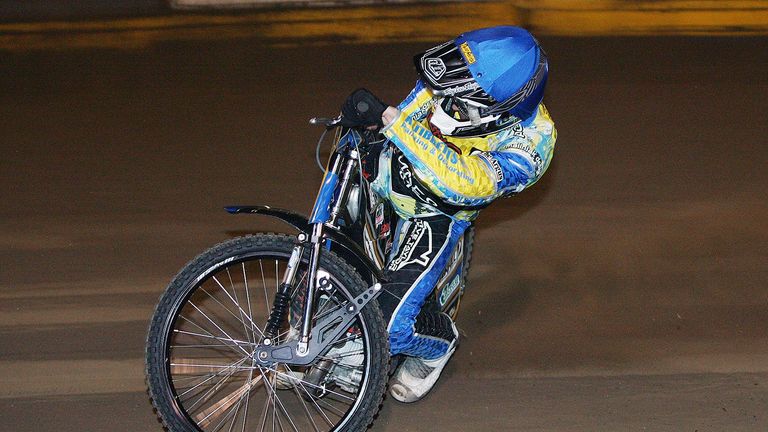 Fourth placed Eastbourne Eagles romped to a comfortable 54-37 win over a depleted Swindon Robins at Arlington.
The Robins were without number one Peter Kildemand who was riding in the European Championships - but as this event is not recognised by the BSPA - there is no facility allowed in British racing.
Result and scorers:
Eastbourne Eagles 54
1. Bjarne Pedersen 8
2. Timo Lahti 8+3
3. Joonas Kylmakorpi 8
4. Cameron Woodward 9+1
5. Mikkel Michelsen 8+1
6. Lewis Blackbird 10
7. Daniel Halsey 3+1
Swindon Robins 37
1. Troy Batchelor 8+1
2. Simon Gustafsson 15
3. Justin Sedgmen 0
4. Dakota North 5
5. Nick Morris 4
6. Nathan Greaves 0
7. Steve Worrall 5+1
Without Kildemand in place, Eastbourne made no mistake winnning ten of the 15 heats on the night.
Fast-track reserve Daniel Halsey was the only member of the Eastbourne VII not to win a race on the evening.
Halsey's reserve partner Lewis Blackbird was the star turn as he top-scored with 10, but there was solid scoring throughout with non of the Eagles top-five getting less than 8.
Only former Eagles man Simon Gustafsson (15) and Troy Batchelor (8+1) were able to provide any real opposition.
Eastbourne chief Trevor Geer admits his side perhaps took their foot off the gas late on.
"It was a bit too easy for us really. There were some good heats. Simon Gustafsson put up a good display for Swindon," he said.

"We want tougher opposition really. We want 15 good races not just the odd ones."