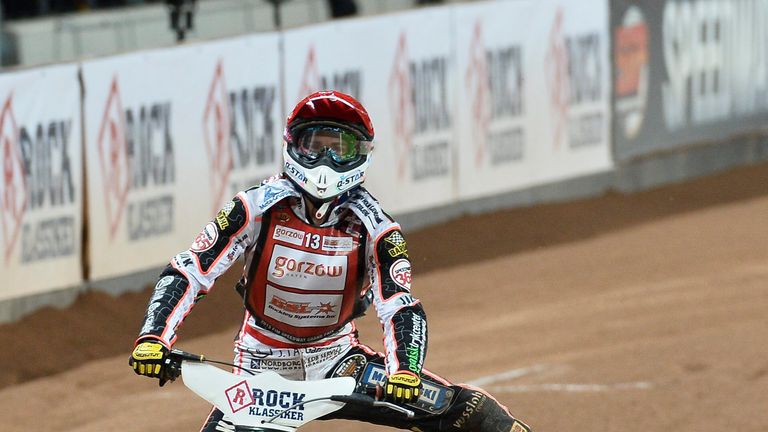 King's Lynn Stars extended their unbeaten run to 14 matches as they overcame Belle Vue Aces 50-40.
The Elite League leaders were made to work hard by the Manchester outfit, and were behind after four heats before eventually fought back to take control.
Number one Niels-Kristian Iversen top-scored with paid 12 but they were solid throughout with Nicklas Porsing, Robert Lambert and Kenneth Bjerre all scoring 8.
Belle Vue number one Matej Zagar had started well with 6 points in his first two riders before suffering bike problems in his final two rides.
Craig Cook, who booked the wild card at the British Grand Prix, continued his good form with paid 12.
Poole Pirates climbed into fourth with a 59-34 win over Leicester Lions with Darcy Ward in great form as he picked up a paid maximum to lead them to victory.
Maciej Janowski (12+3) and guest Edward Kennett (10+1) also scored heavily as Leicester struggled against an impressive Poole side.
Jason Doyle did manage a tactial win for Leicester, but their top-score was reserve and British Under-21 chamoion Josh Bates with paid 9.