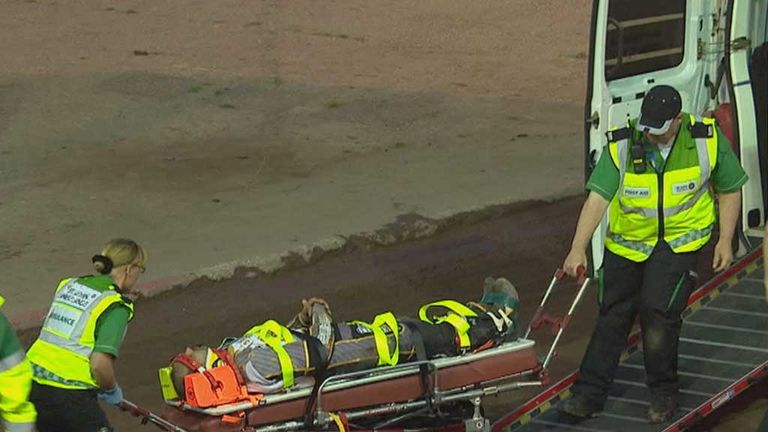 Sheffield Tigers rider Andre Compton is back at home after a terrible crash in Monday night's Premier League meeting with Somerset.
Compton suffered a head injury after crashing while leading in Heat 14 at Owlerton during the Tigers' 51-39 defeat.
However, he was released from hospital on Tuesday morning and his brother, Deon, expects him to make a full recovery within a fortnight.
Deon Compton said: "He was released this morning at 7.30. He is very sore, he had some scans and X-rays and there is somewhere at the back of his neck that they can't ascertain whether it is an old injury or a new injury from last night.
"I should imagine that he is going to have a very nasty head for a quite few days but other than that he's conscious and he's just sleeping now.
"So I'm going to try and get him to have some more checks at some point this week and we'll take it from there. But I think he will make a full recovery in a week or two."
Sheffield promoter Damien Bates added on the club's website: "As you can imagine we have been inundated this morning with people asking about Andre.

"He has been released from hospital with no broken bones, but he now needs lots of rest."