Elite League: Leicester pull off thrilling comeback against Wolverhampton
Last Updated: 10/08/14 12:03pm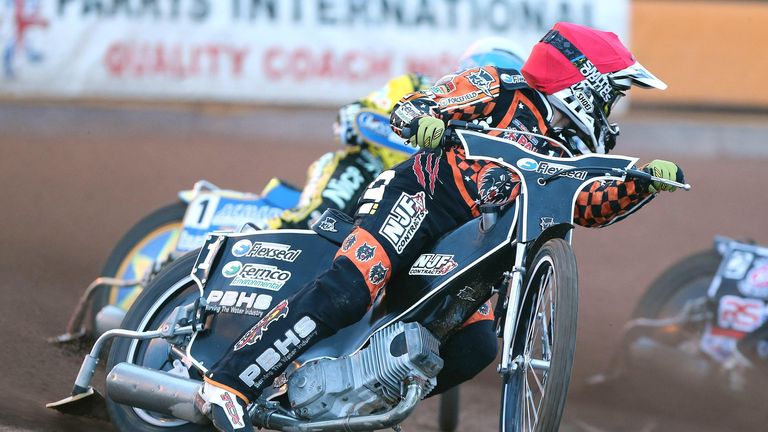 Leicester completed a spectacular comeback at home to recover from eleven points down and edge out Wolverhampton 47-45 in a thrilling Elite League local derby.
The visitors led 32-21 after nine races but an 8-1 from Jason Doyle and guest Craig Cook coupled with a 5-1 immediately afterwards brought the Lions level – and although Wolves then led by two going into the last race, Tai Woffinden suffered an early engine failure as Doyle and Nicolai Klindt secured a  match-winning 5-1.
Leicester boss Norrie Allan said: "We showed a great deal of character to come back from eleven points down, and even going into the final race I was not totally confident that we could pull it off as Wolverhampton had possibly the best gate positions - but what a finale.
"Jason reached the first corner ahead, but what a ride from Nicolai from gate four. He has been a revelation for us and is a class act. To have him in the team on a starting figure of 3.89 was no risk at all as he is a far better rider than that."
Wolves manager Peter Adams said: "I can't quite believe how we haven't won that meeting. We made a good start to the meeting and we were in complete control the momentum swung in Leicester's favour when Tom Perry packed up when leading a 5-1 in Heat 9.
"But all said and done we still had chances to win this meeting and I suppose tonight just sums up our season really."